After being briefed on the project, I started some initial research, browsing through some of the latest magazines 
and editorials. What was helpful was gathering ideas on topics for the

project and see what is already out

there and what people are actually
interested in.
Below are some quick snaps I got
of different elements I liked from
front covers, page layouts etc.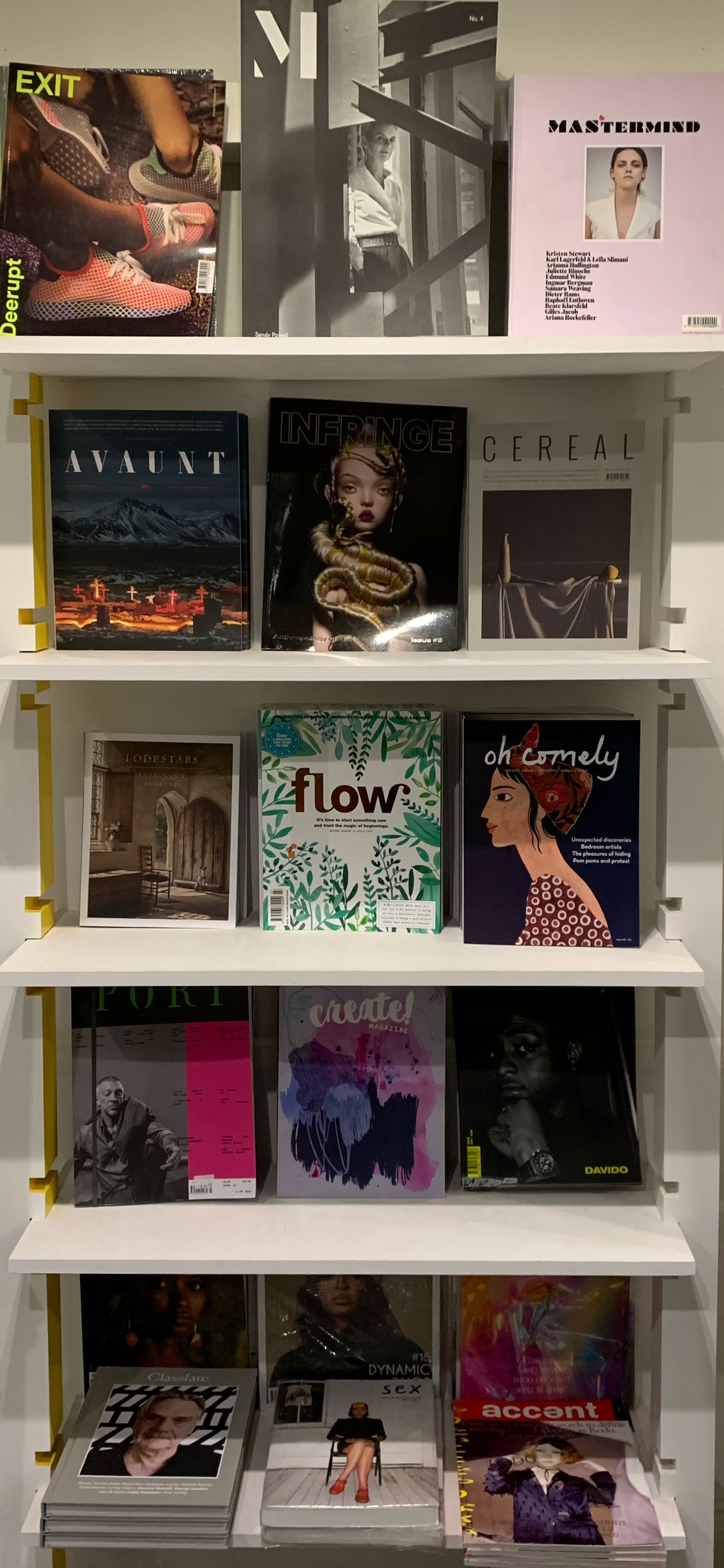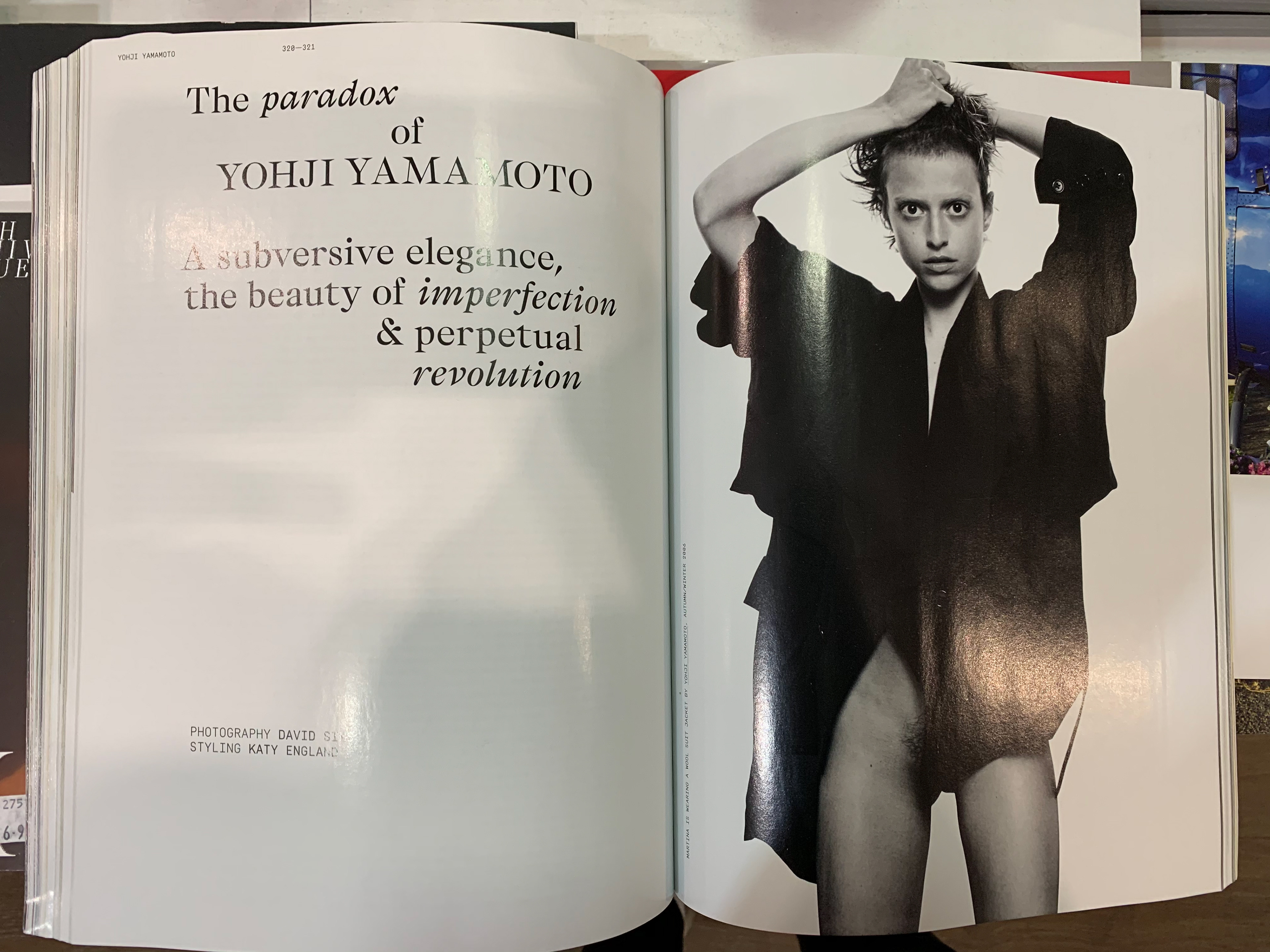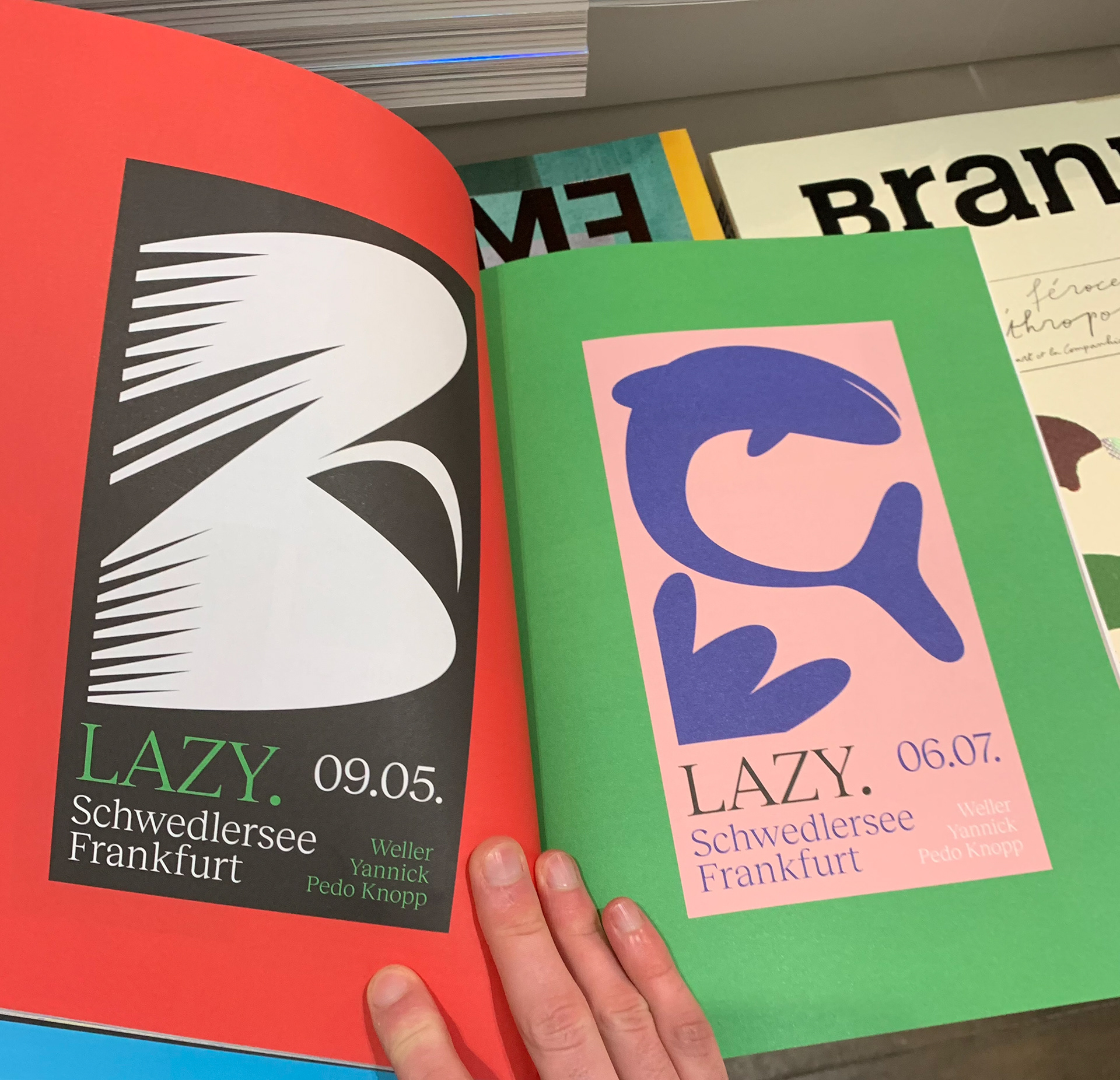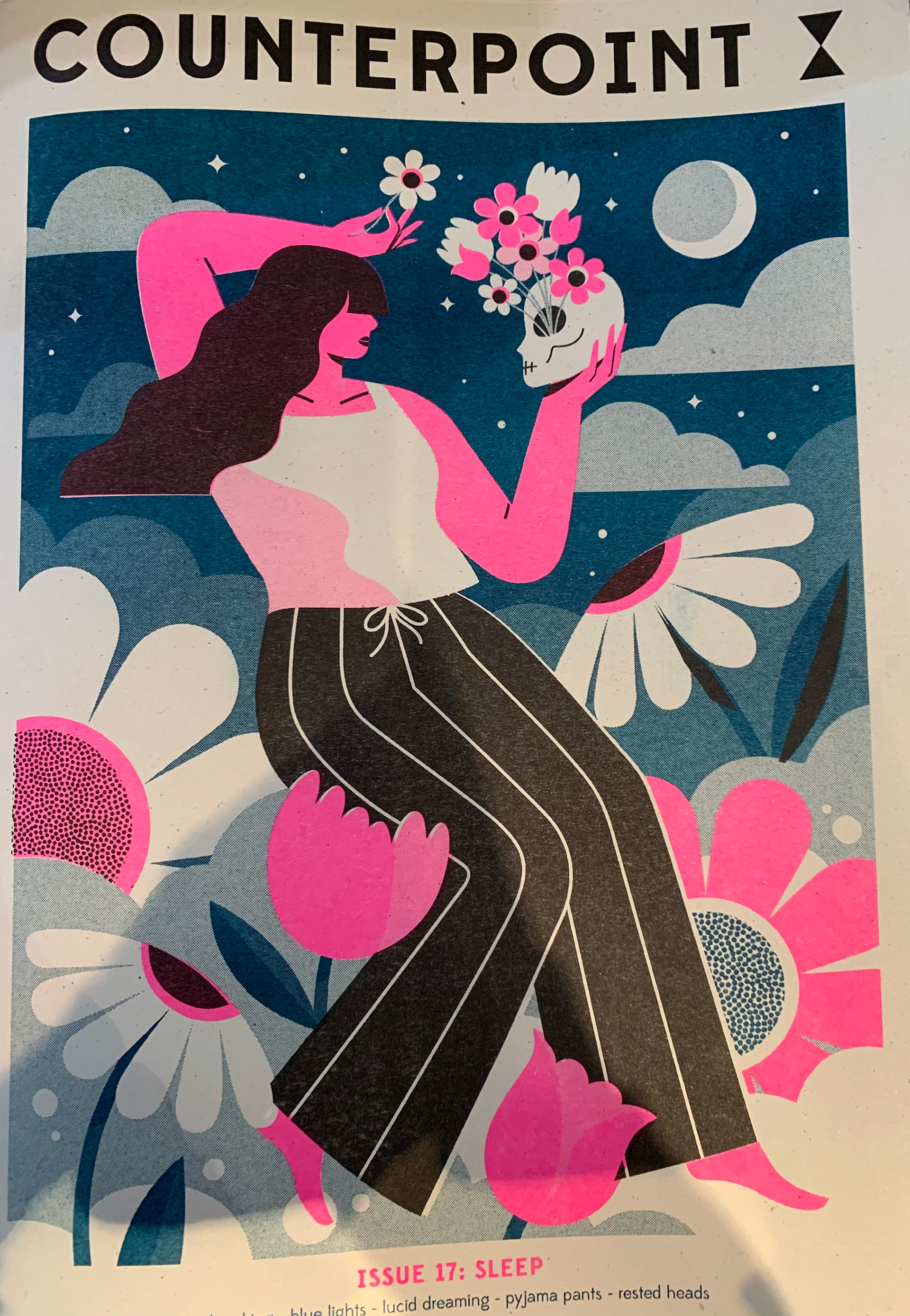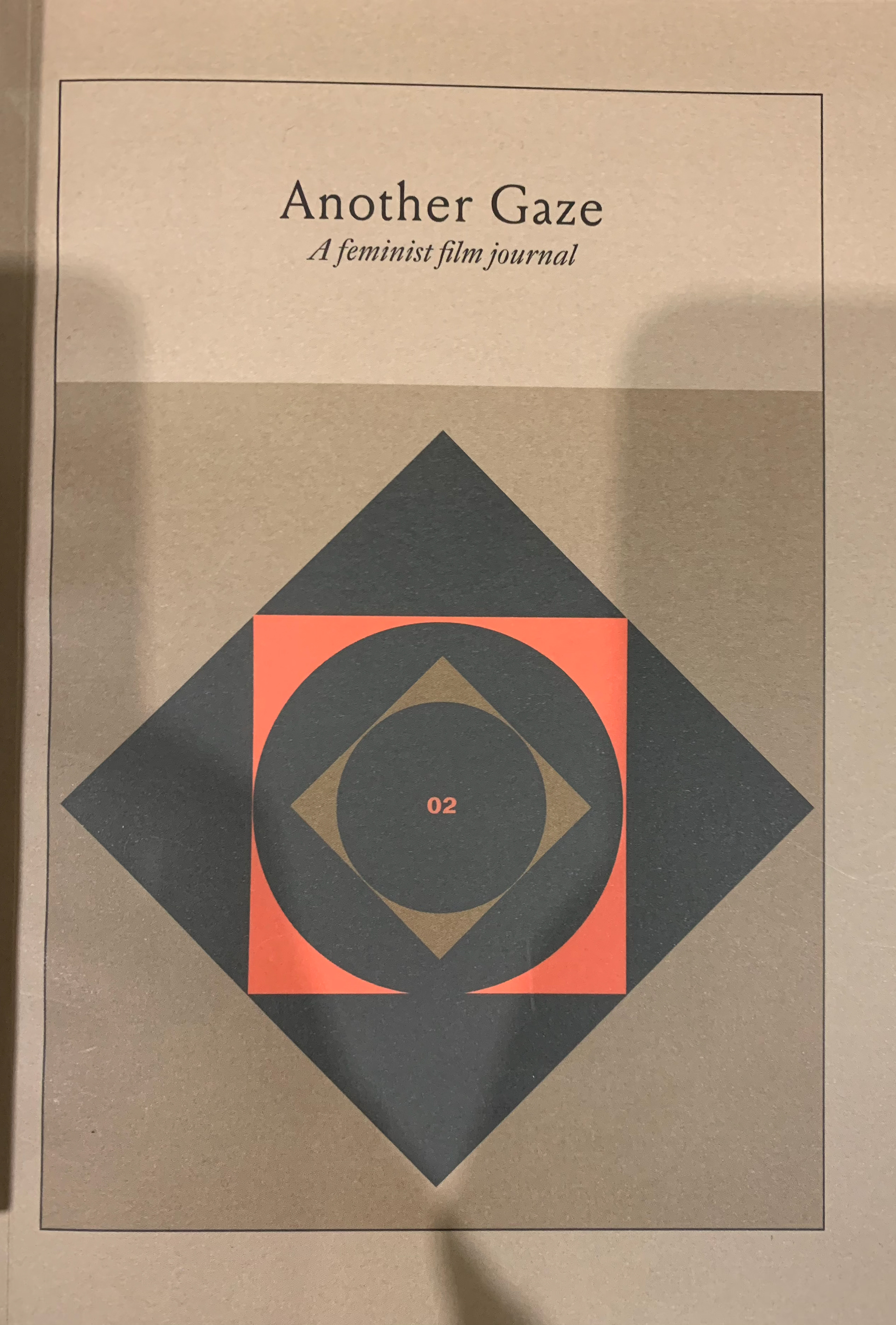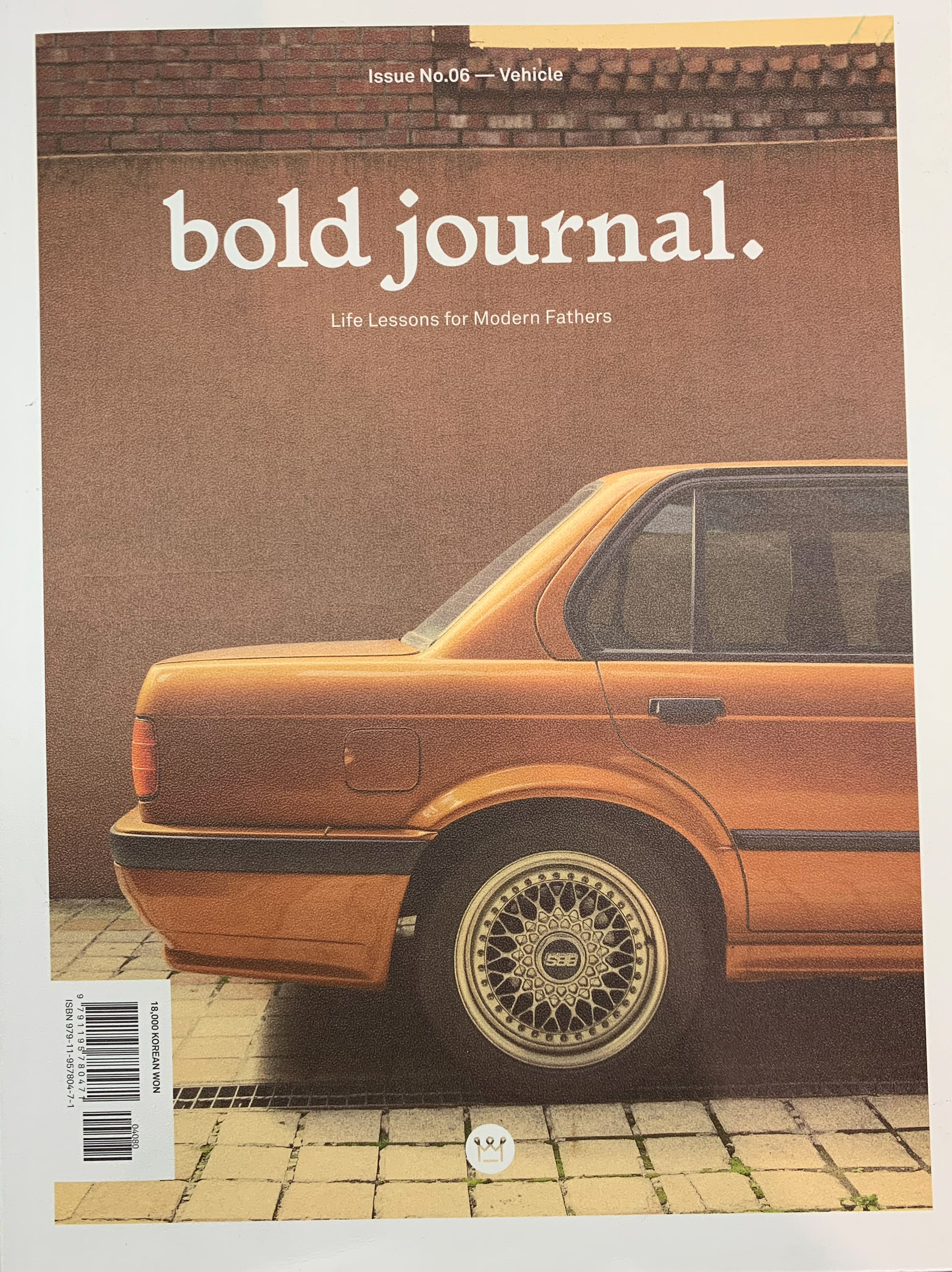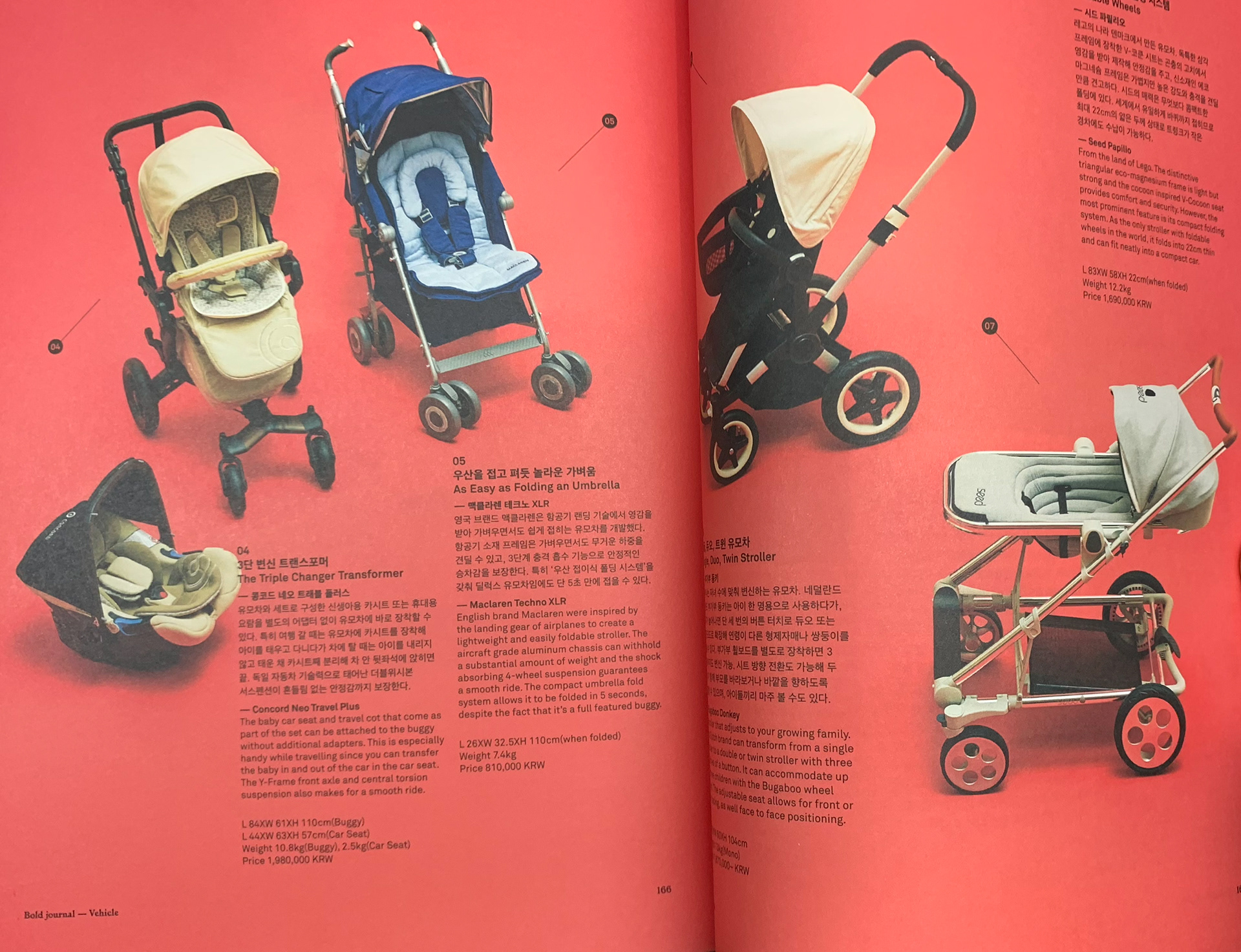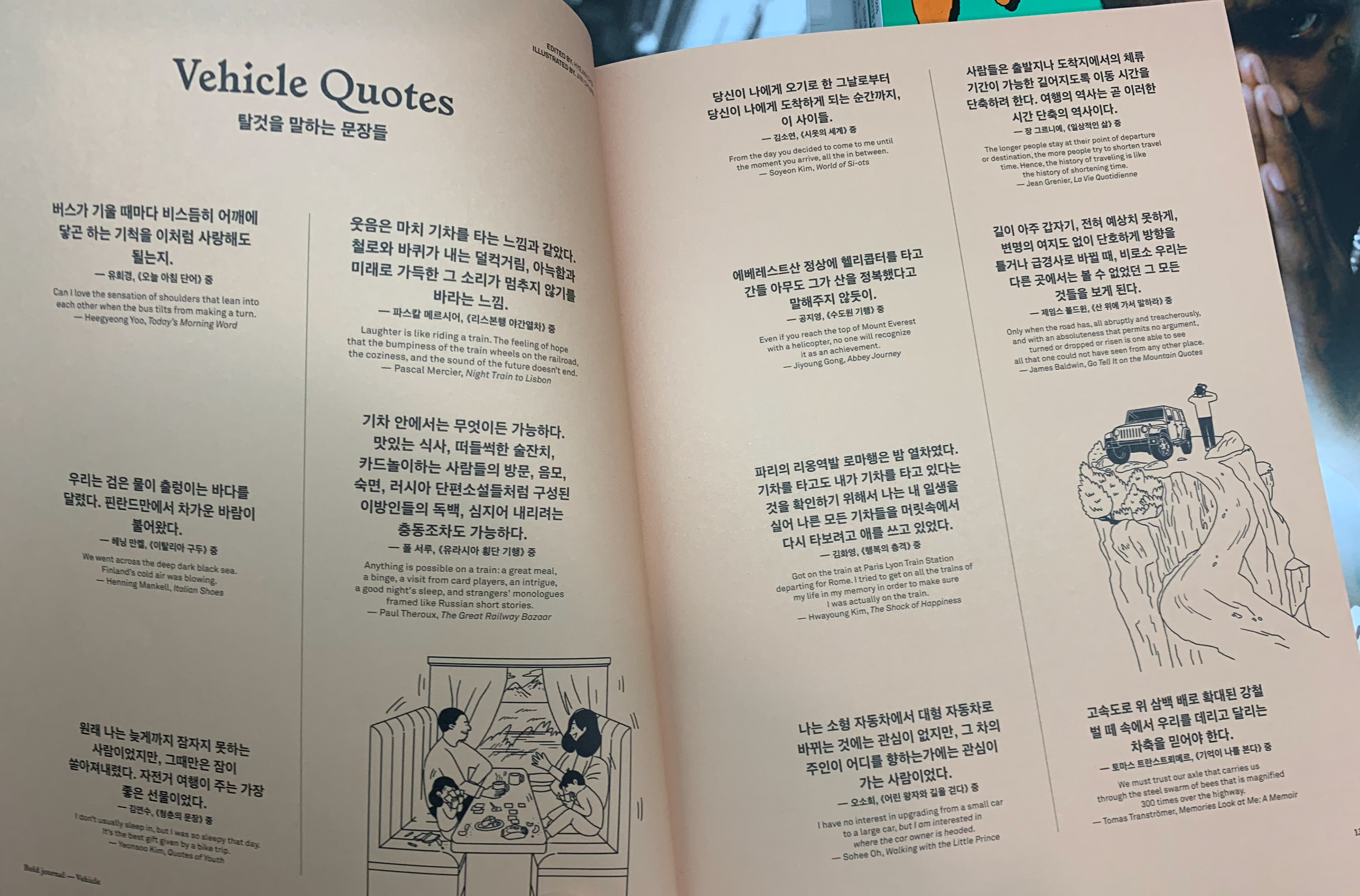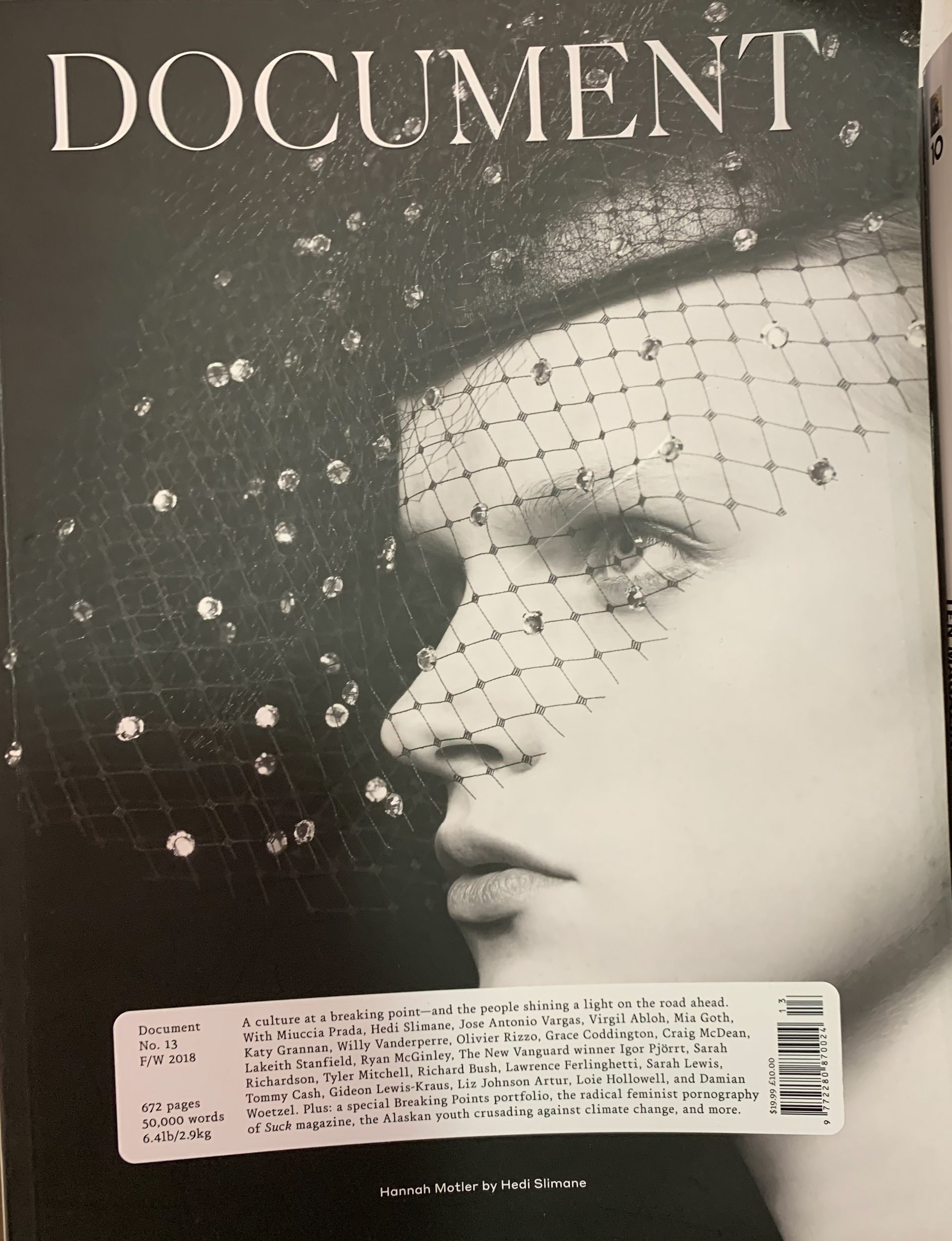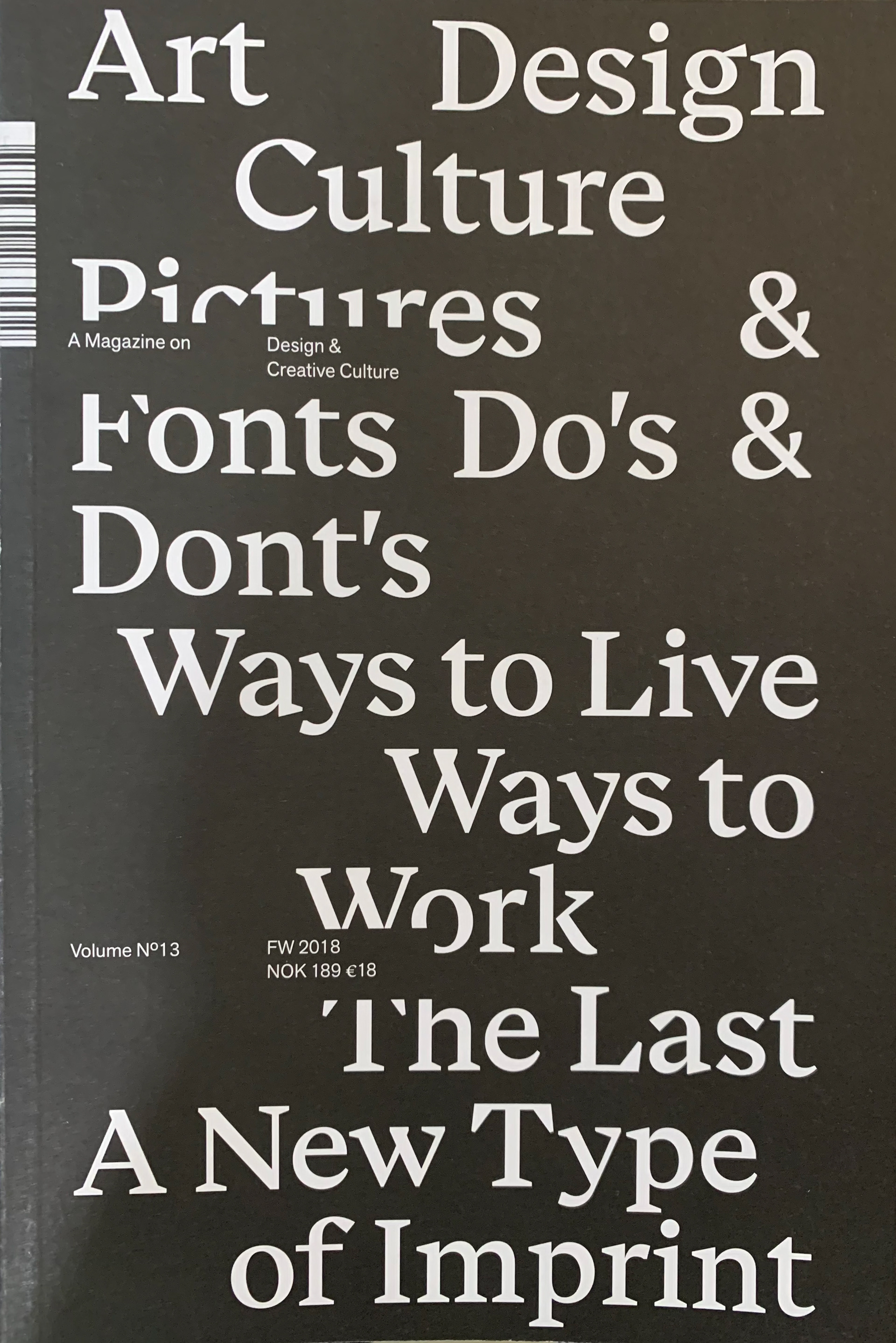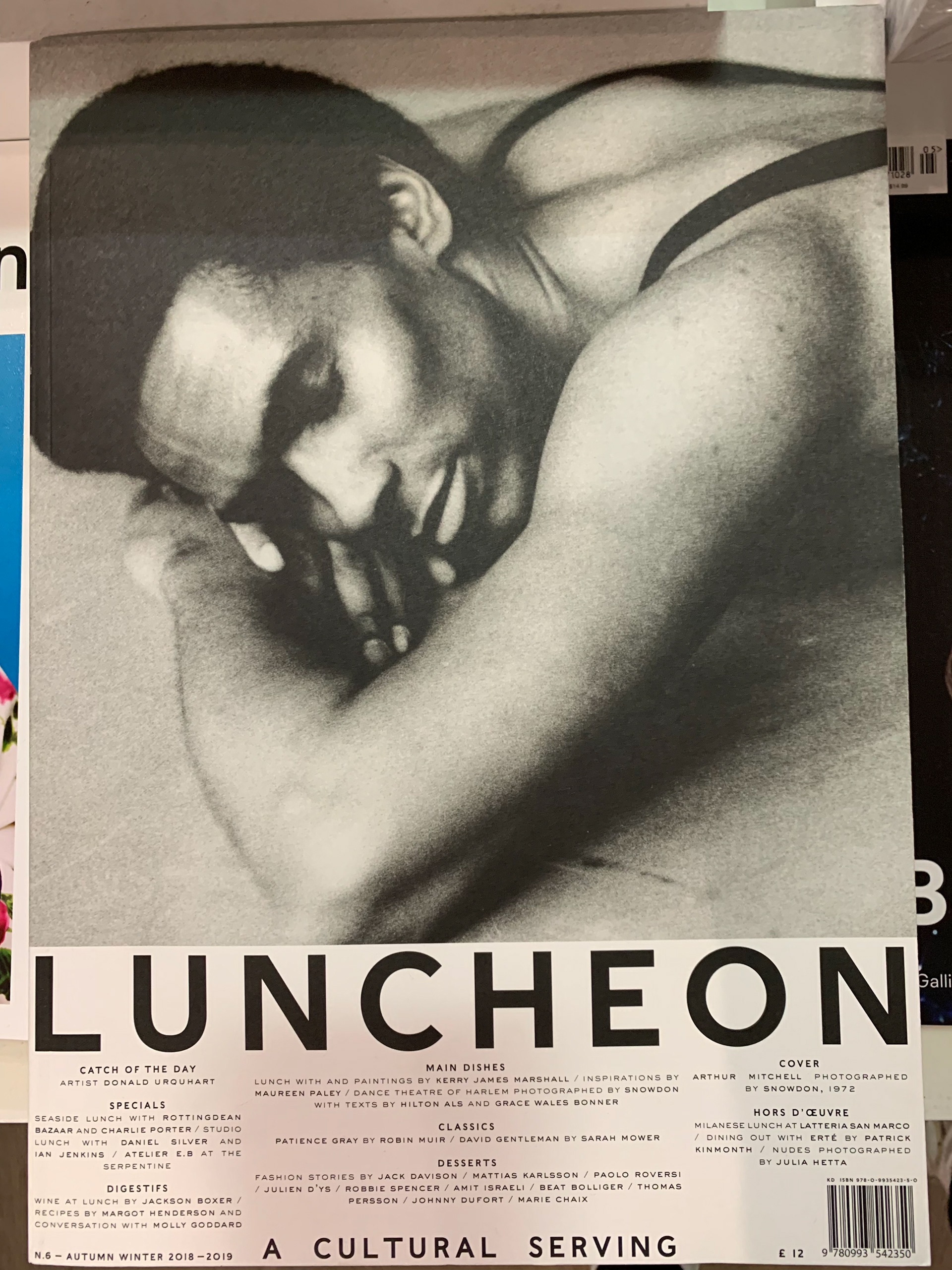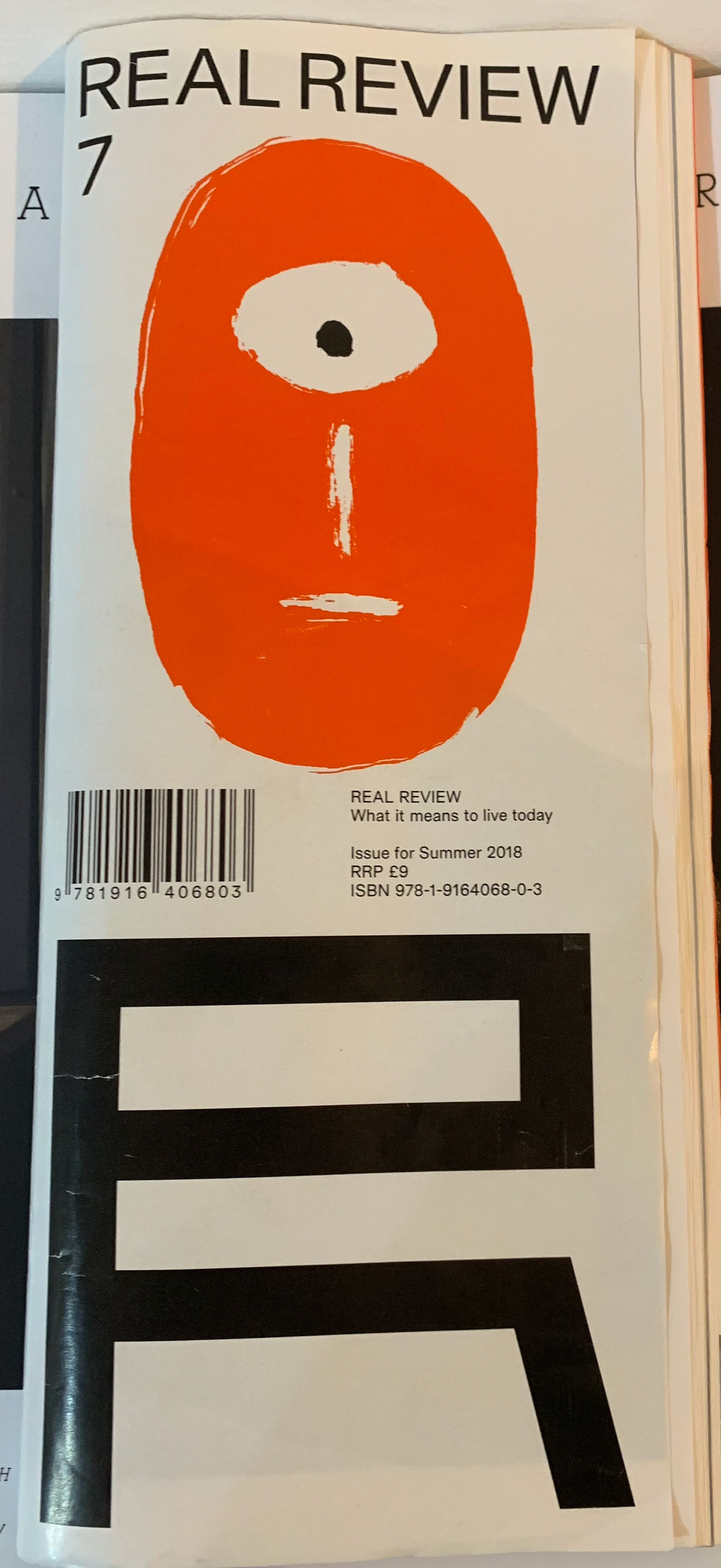 An exhibition in Coal Drops Yard about
the covers of THE FACE magazine was an
interesting insight into varying cover
designs of the past, though THE FACE I
feel may be significantly different to the
tone of what my magazine will be.
The area of Coal Drops Yard itself was
of massive appeal to me and some
shops lie COS were really helpful
influences of experience that made
the trip worth it.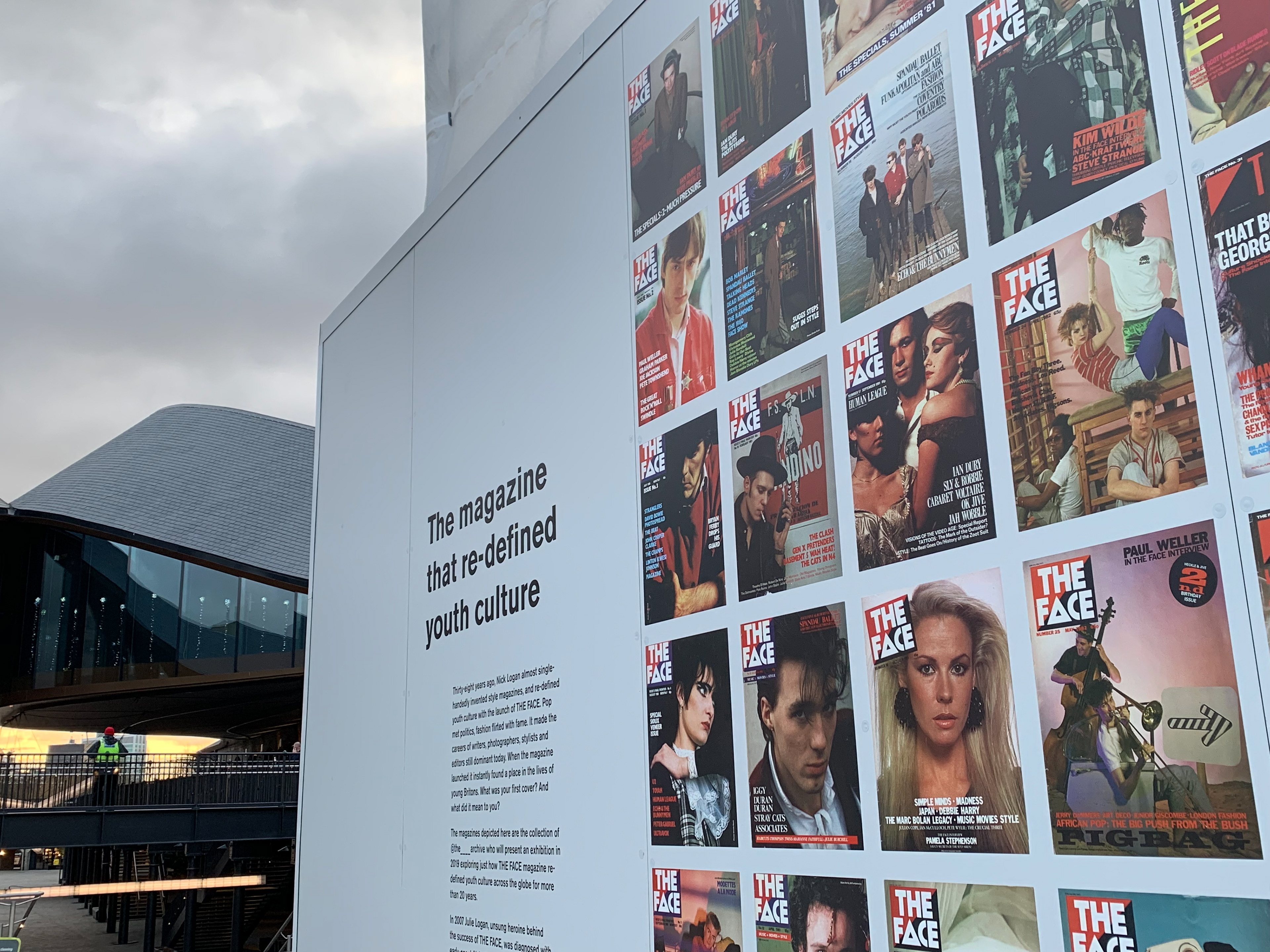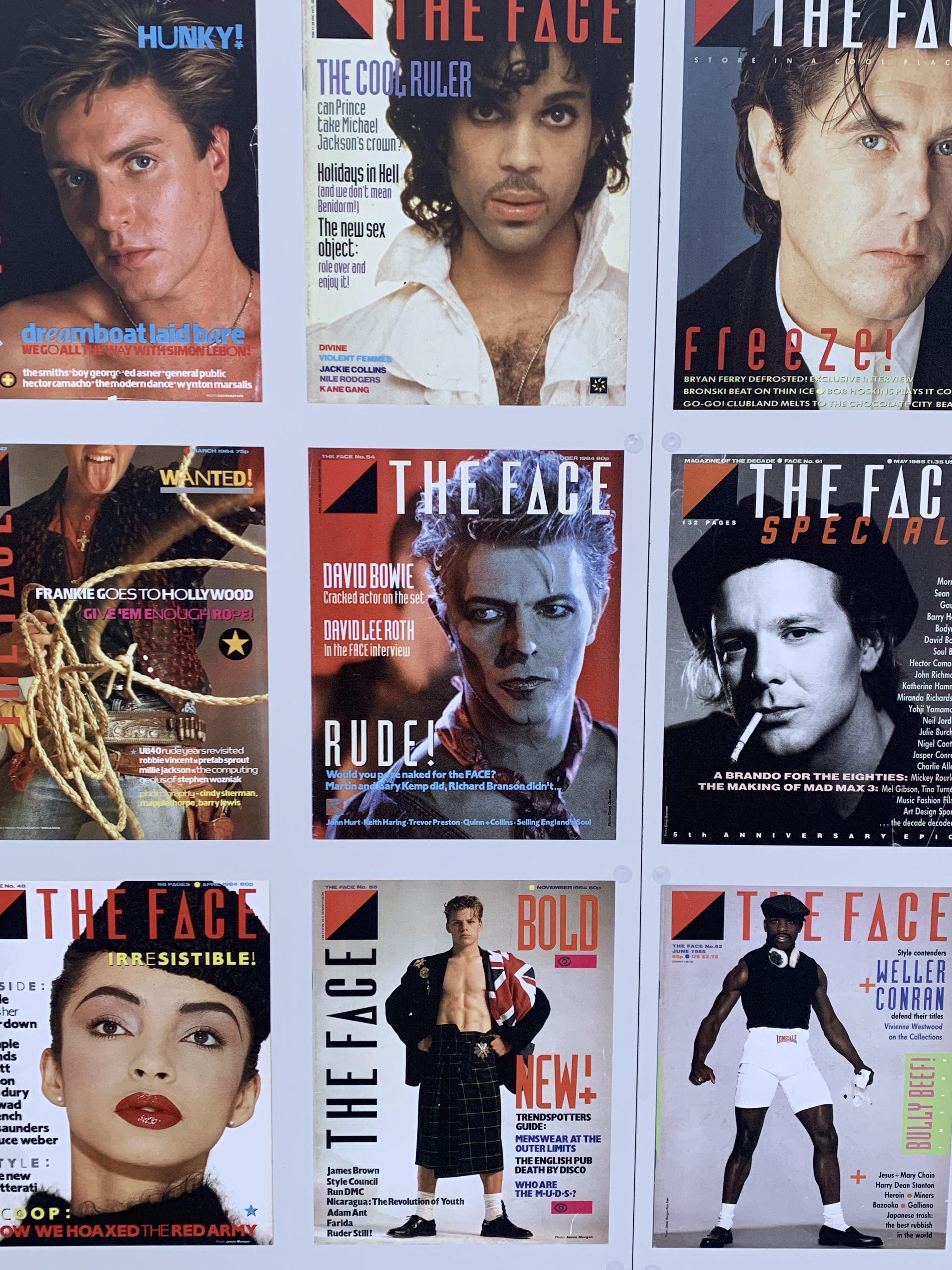 Research: Structural 
Typography
An article that since reading it, has
been a big source of reference and
guidance as to how to work with
type, throughout this project I'm sure
I'll be returning to it in order to, I hope,

transfer methods discussed into my
own work.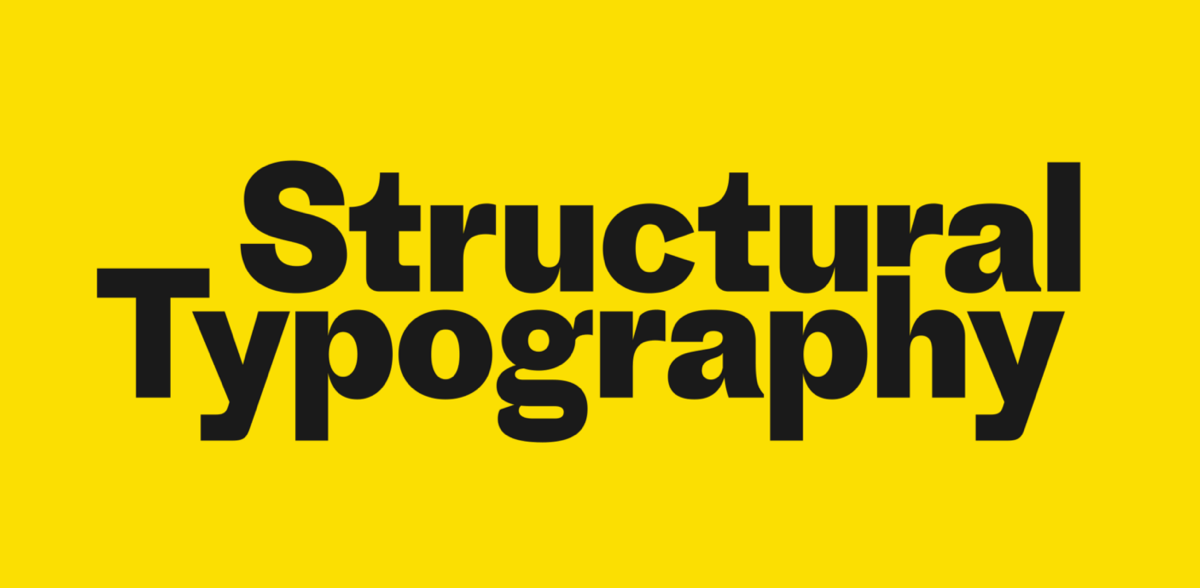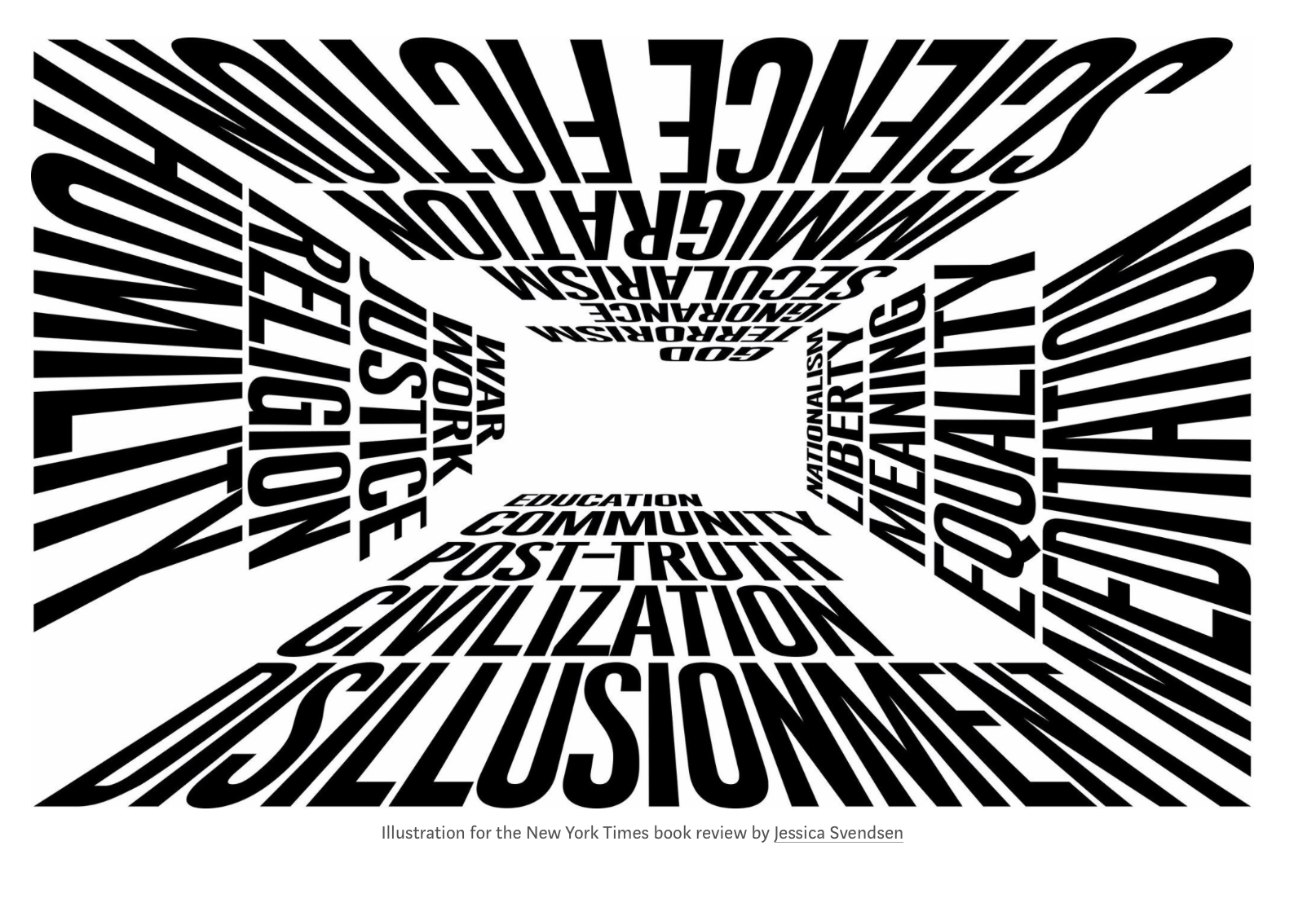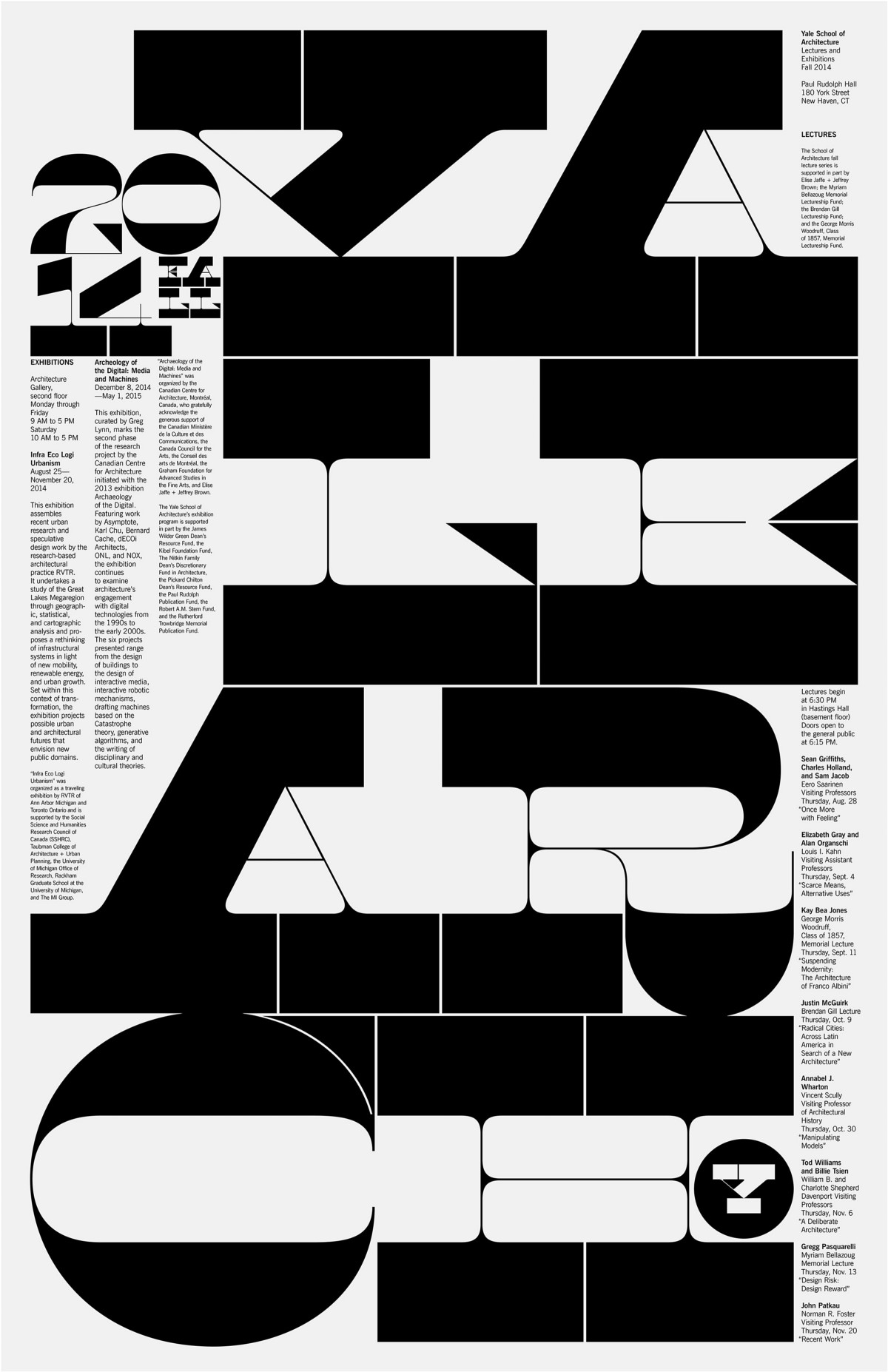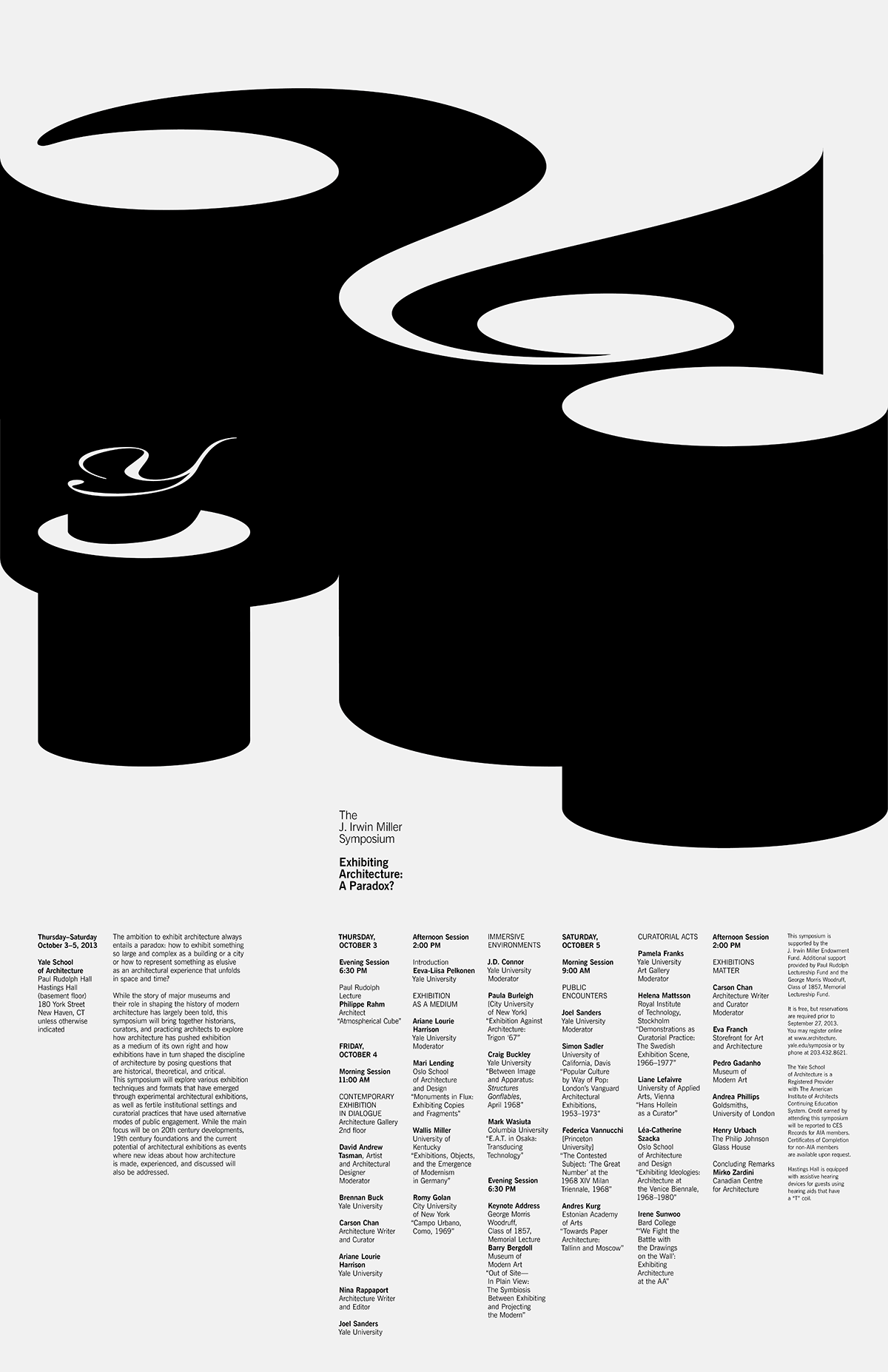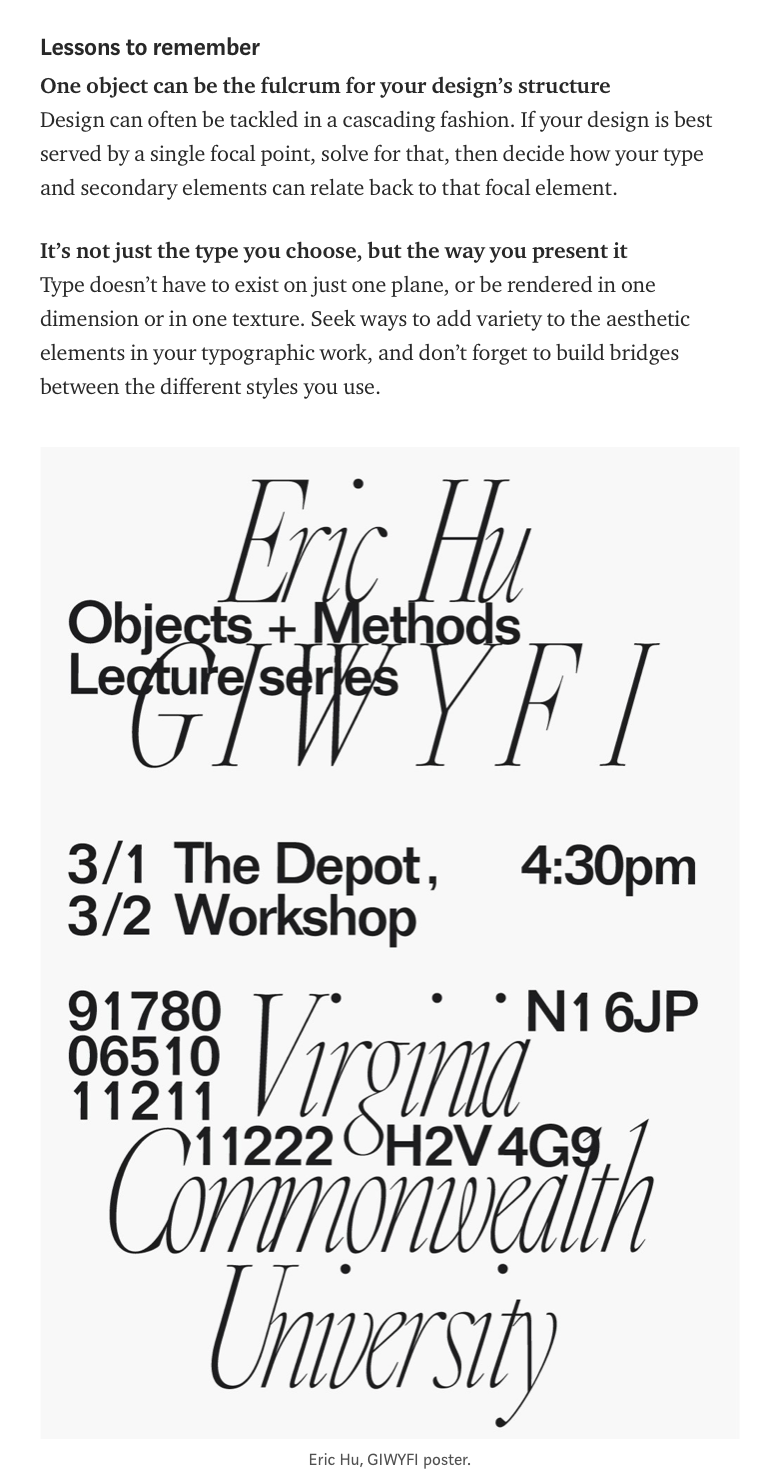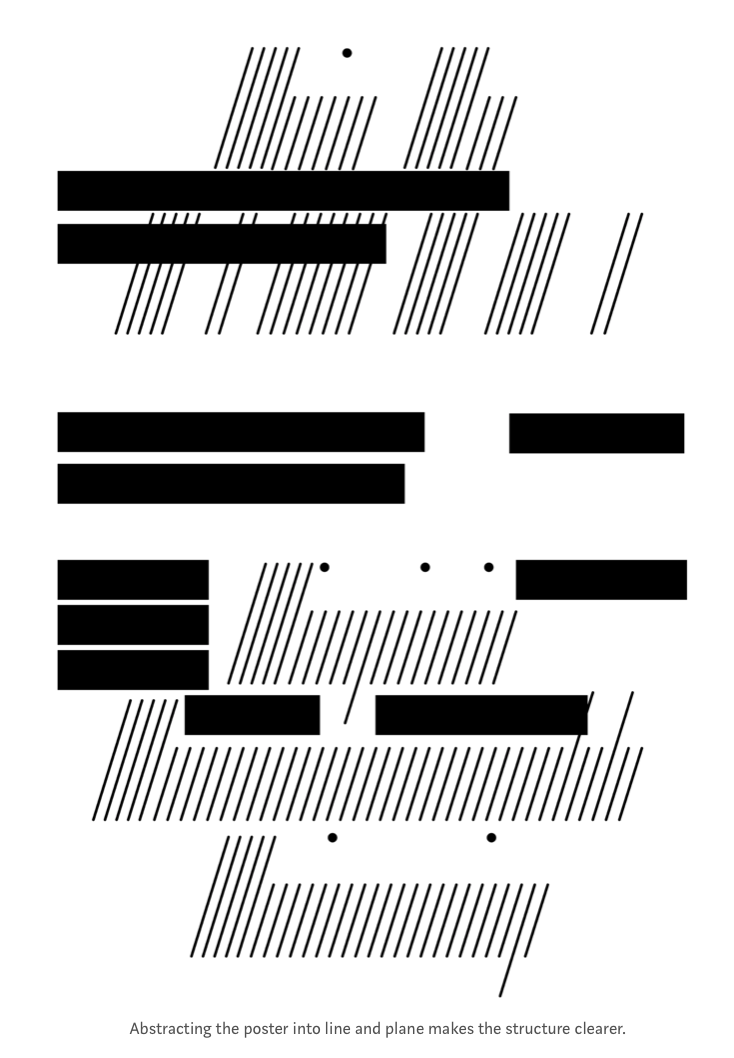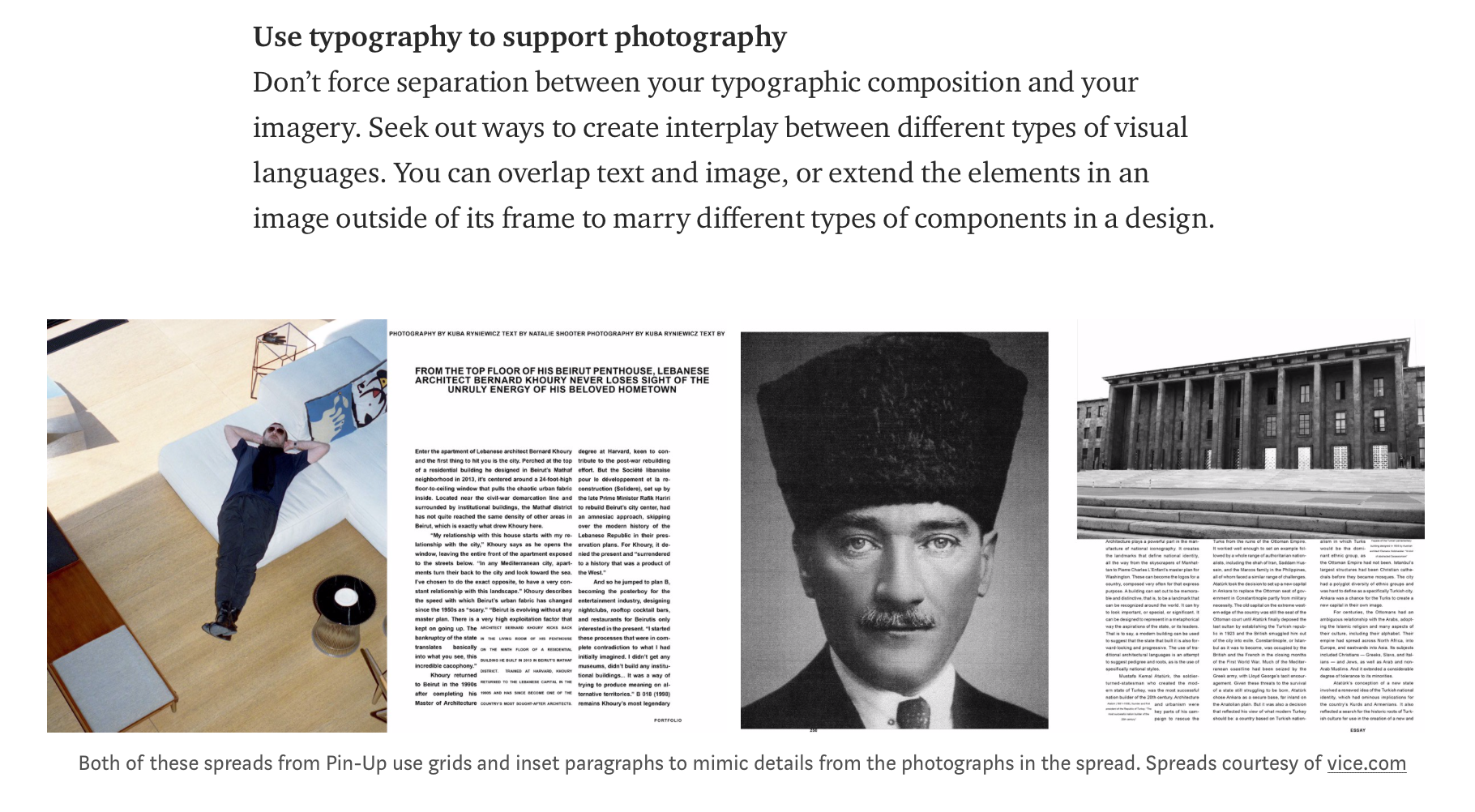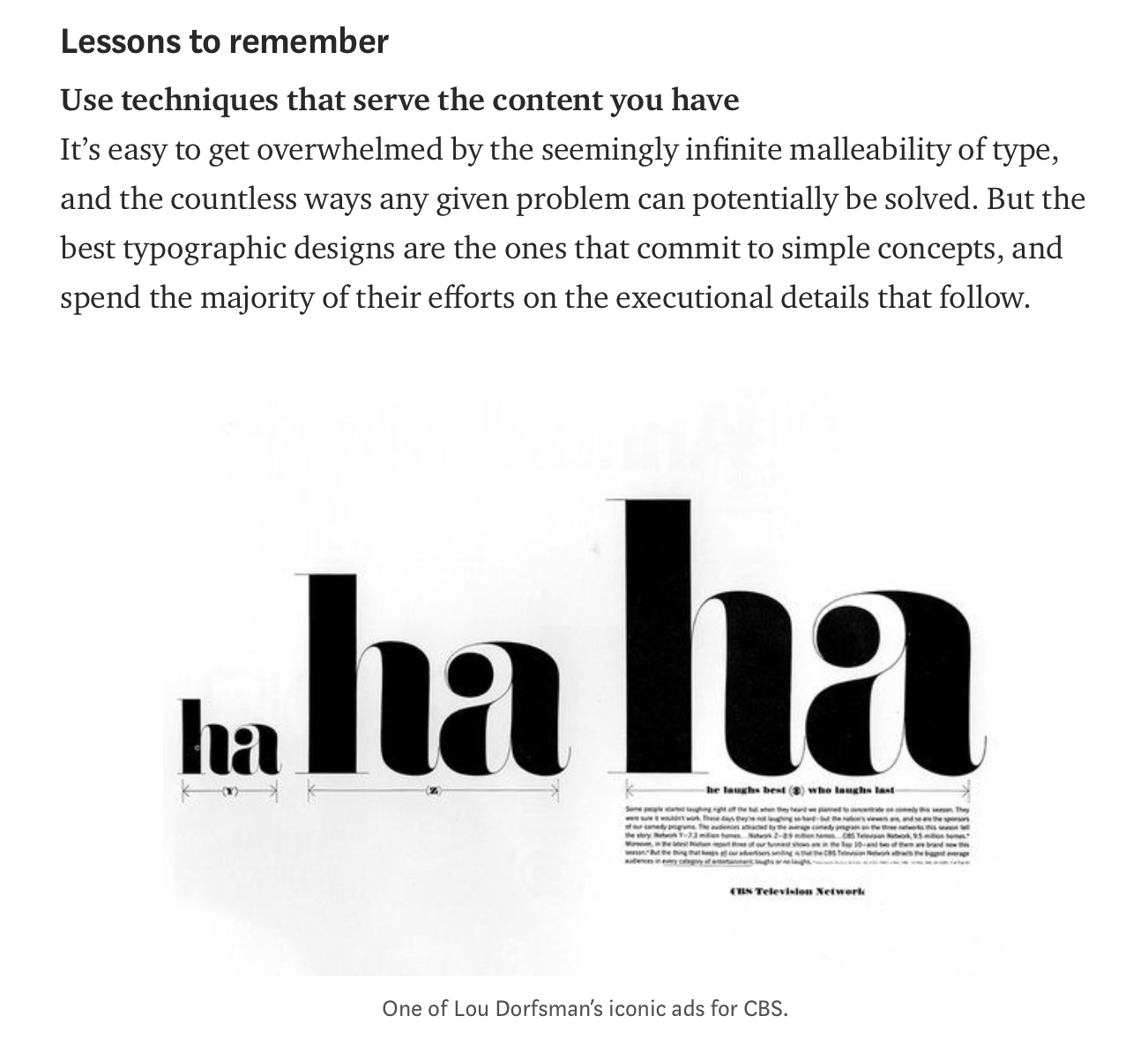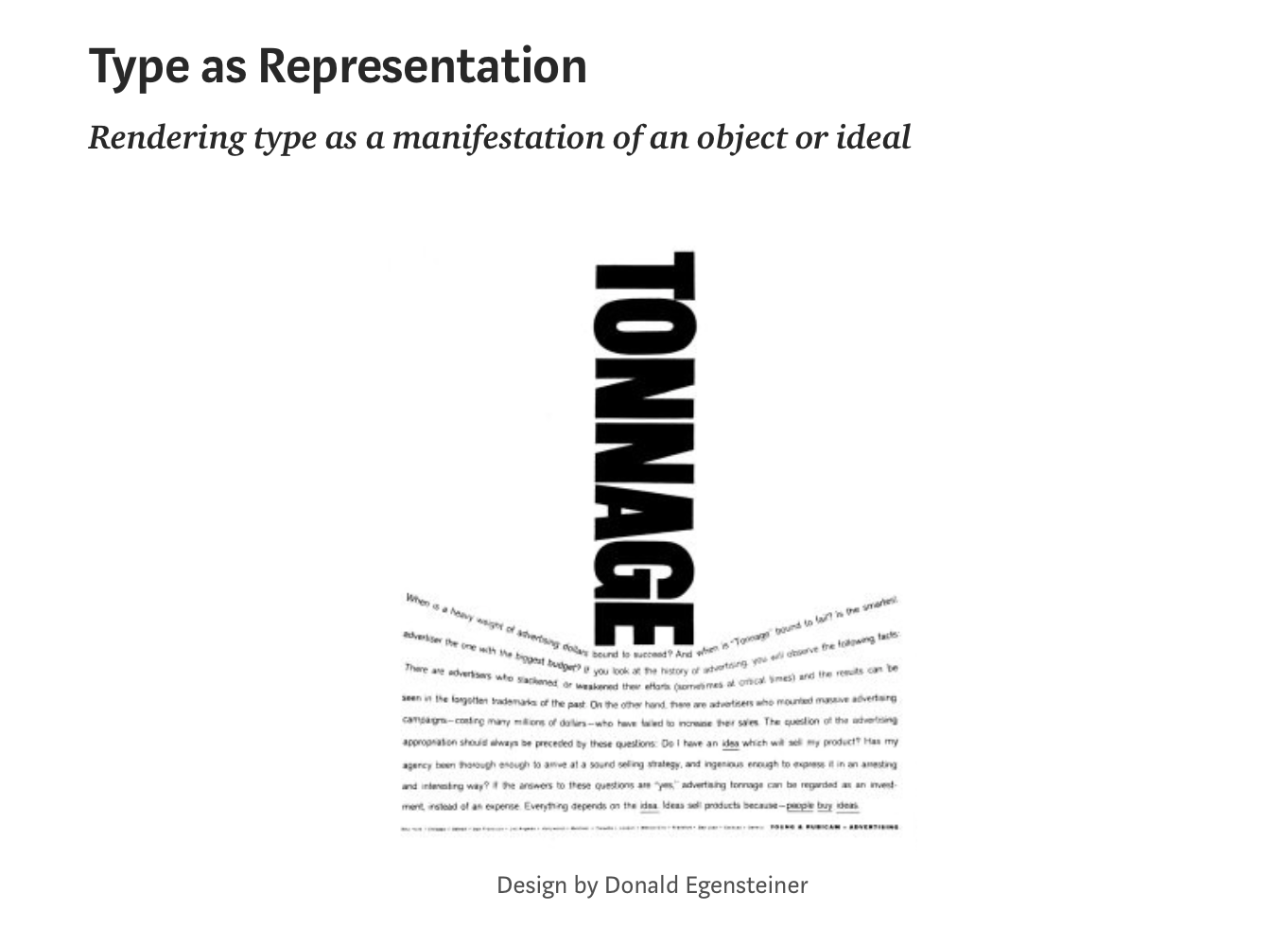 Whilst attending the Book release of
'The Town of Tomorrow: Celebrating 
50 years of Thamesmead'at the Architectural Association, I found a
few inspirational pieces from books
from their library.
Annotations on images below.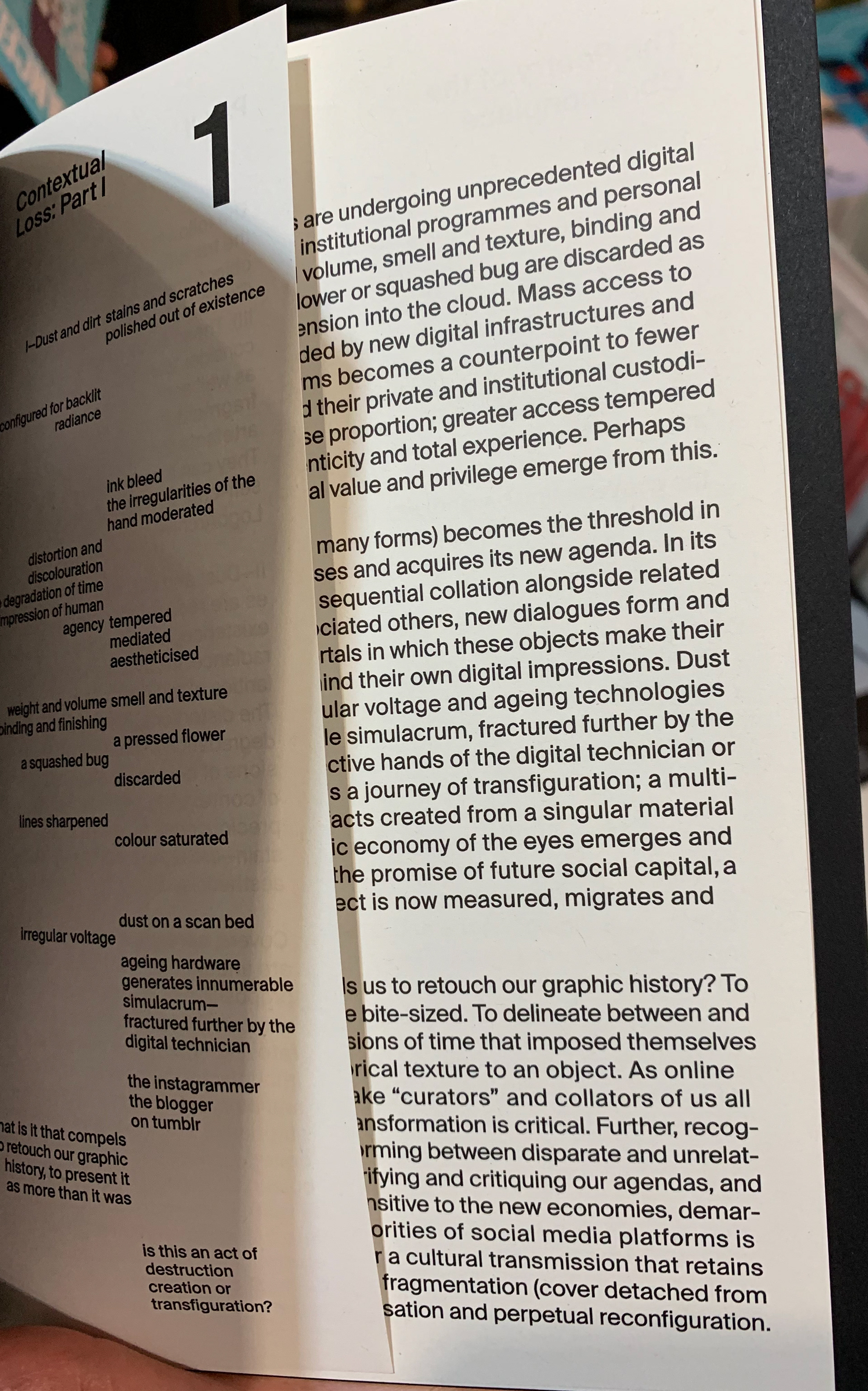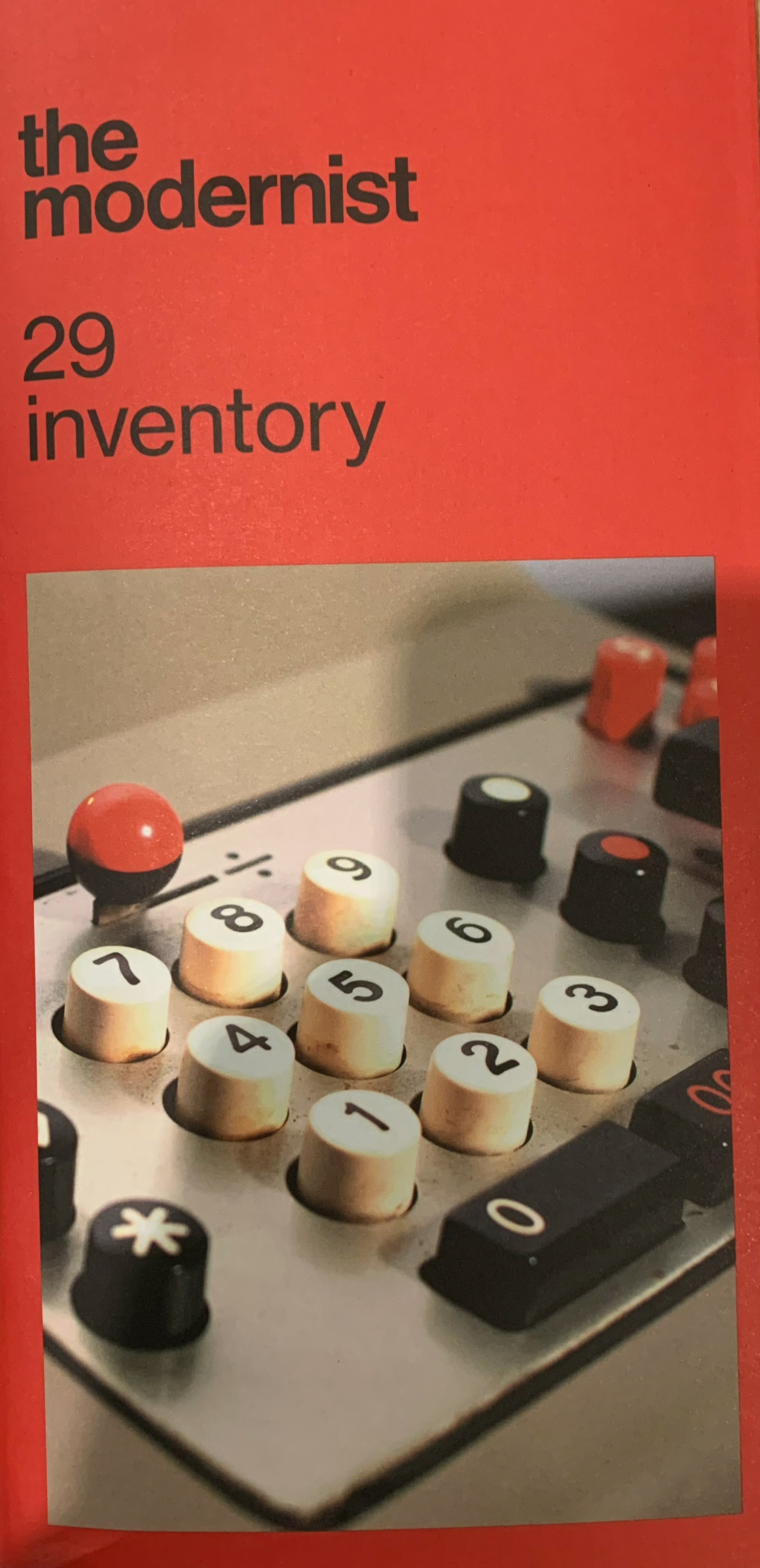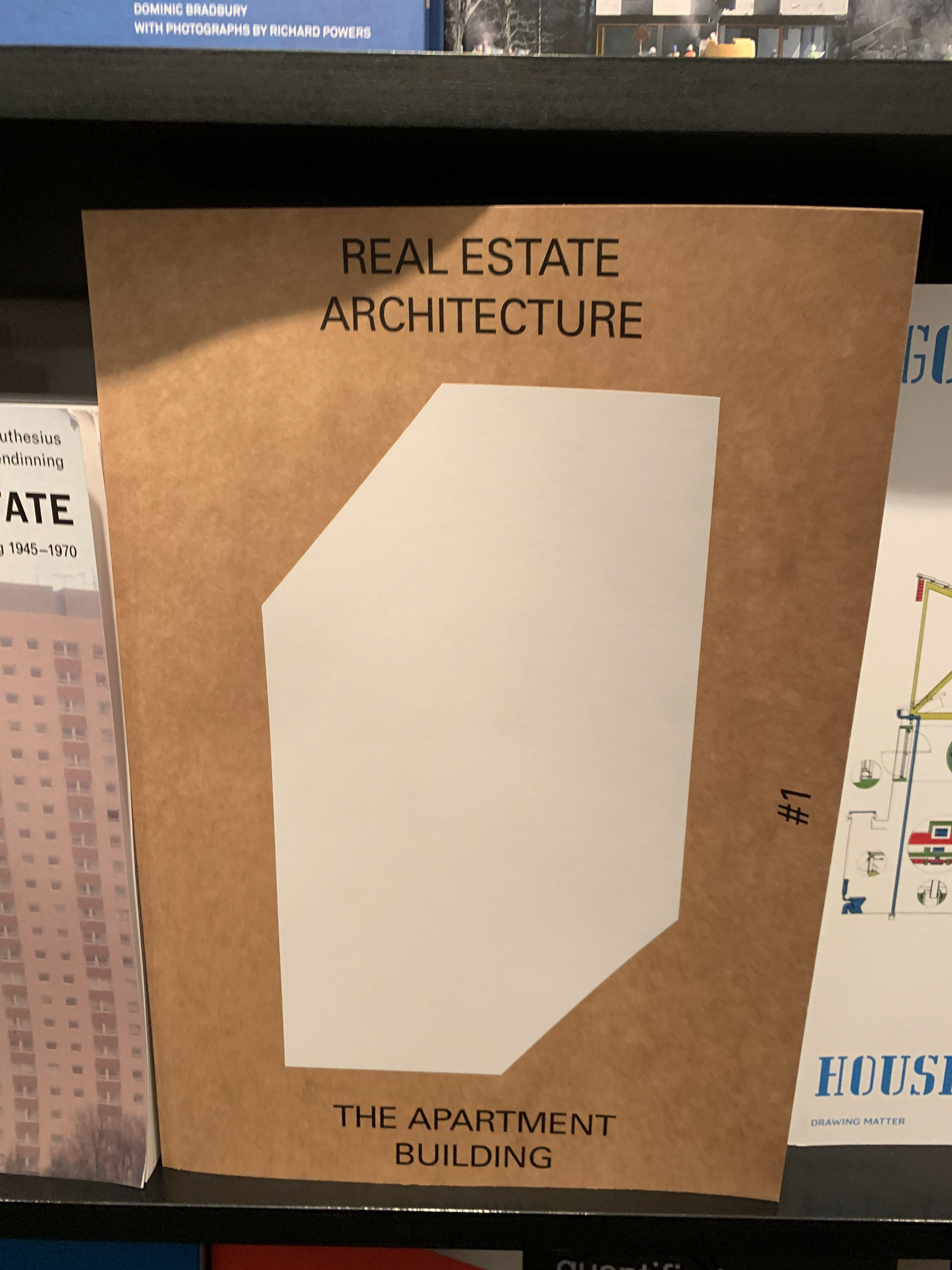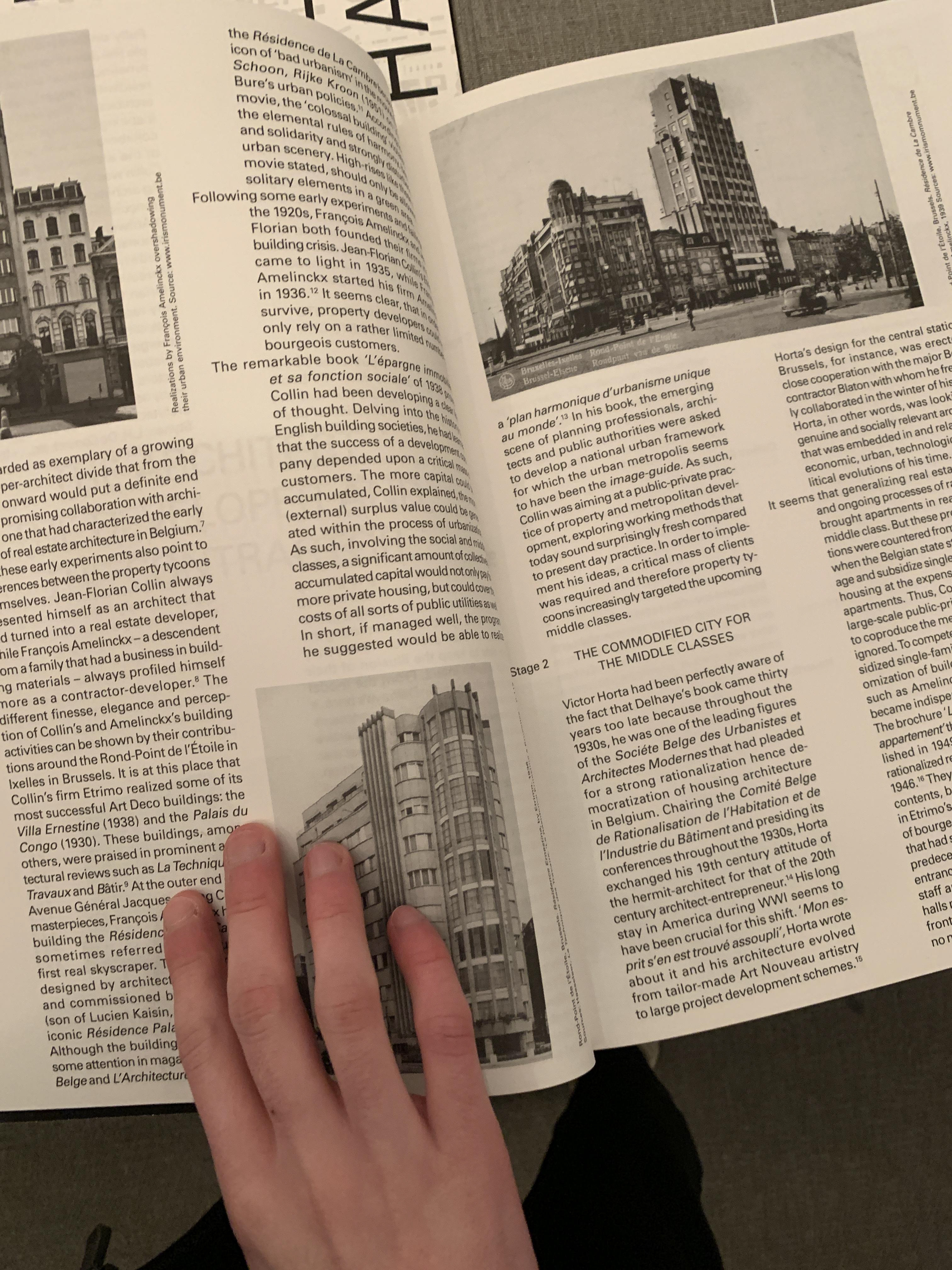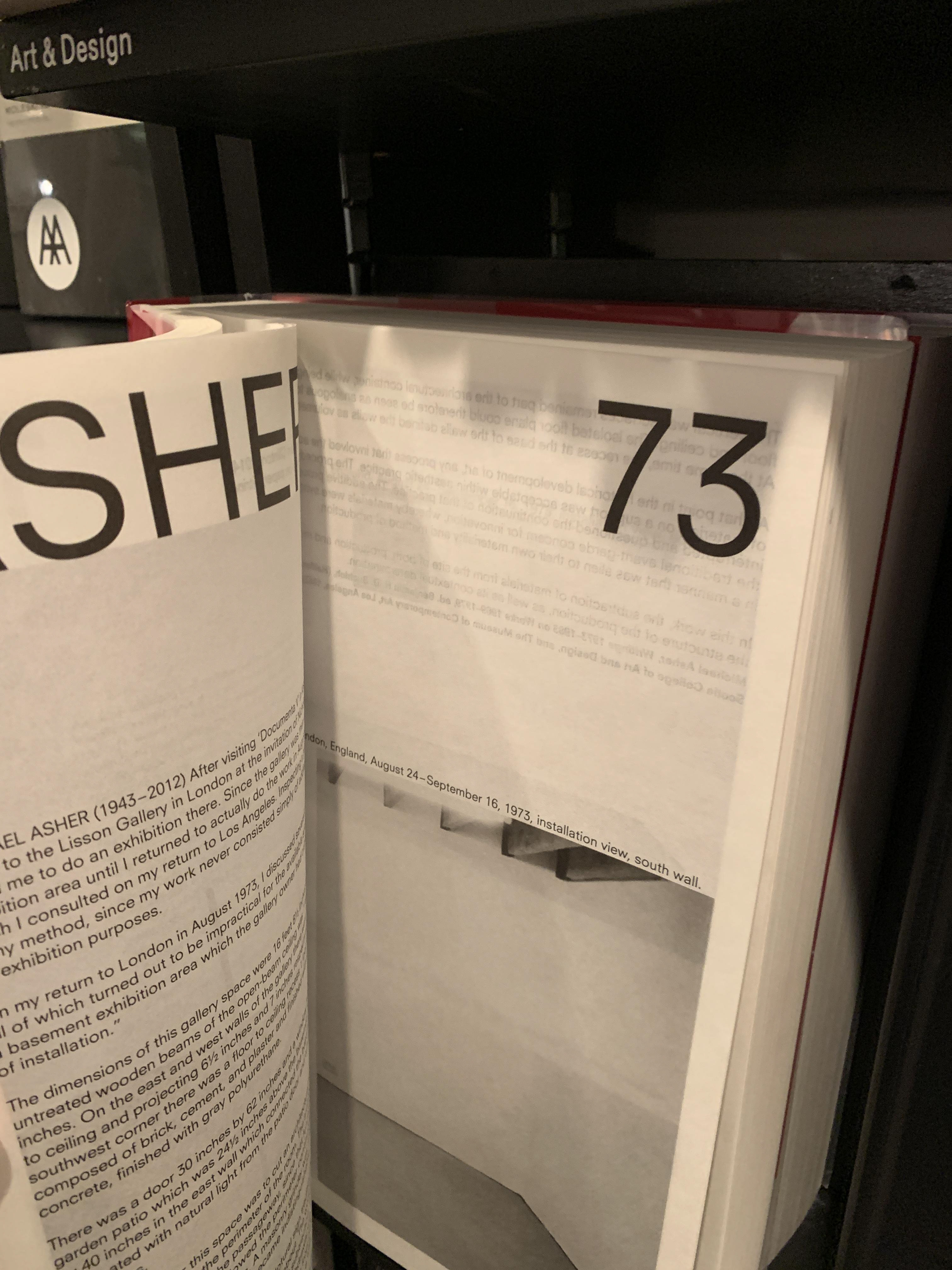 References below were some
sources of inspiration in regard to
content - eg. how Apple present their

AirPods and the tone they portray.
More examples of the particular tone
I liked are here. Design and layout
influences here are brilliant uses of
layering paper and incorporating

illustration into spreads.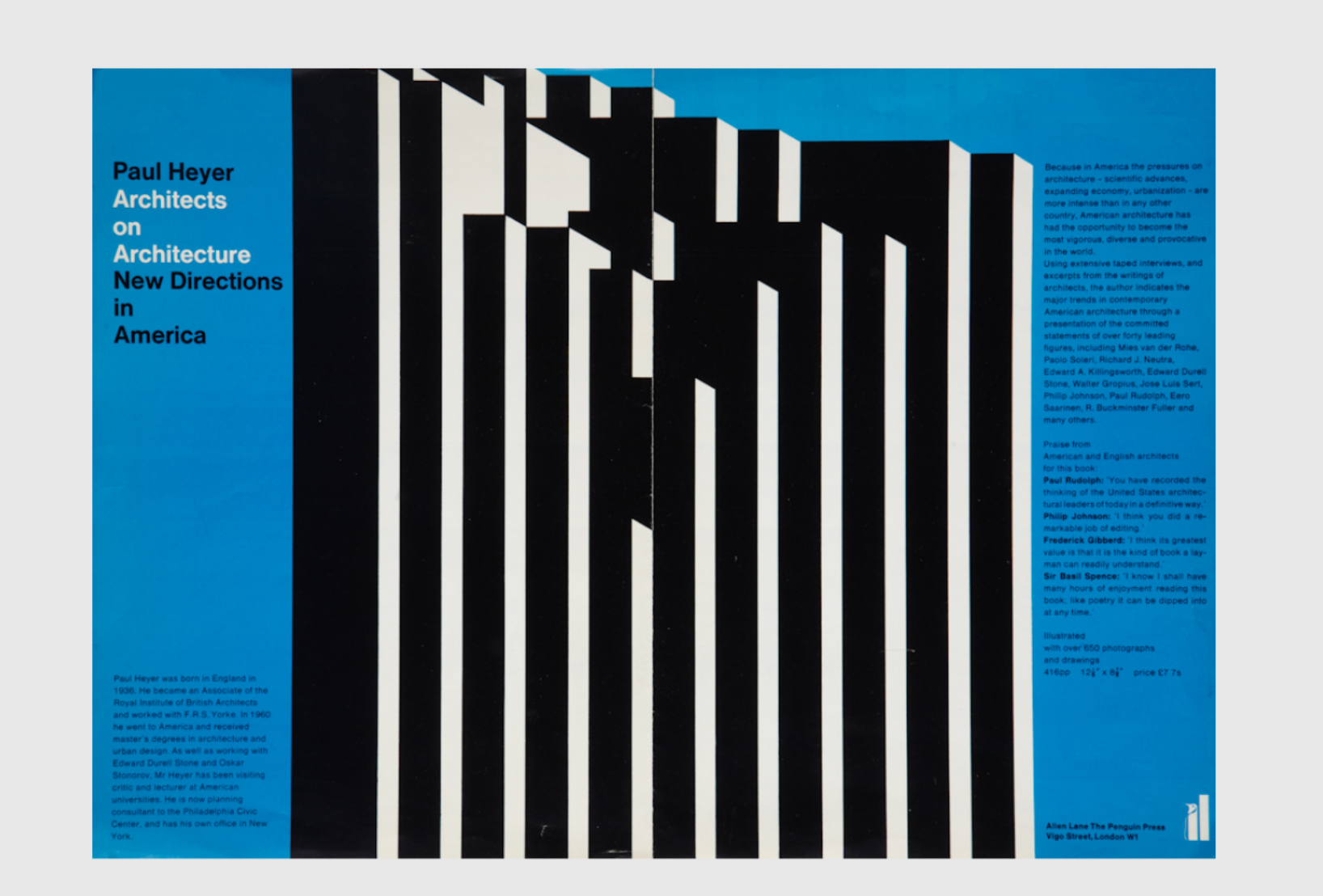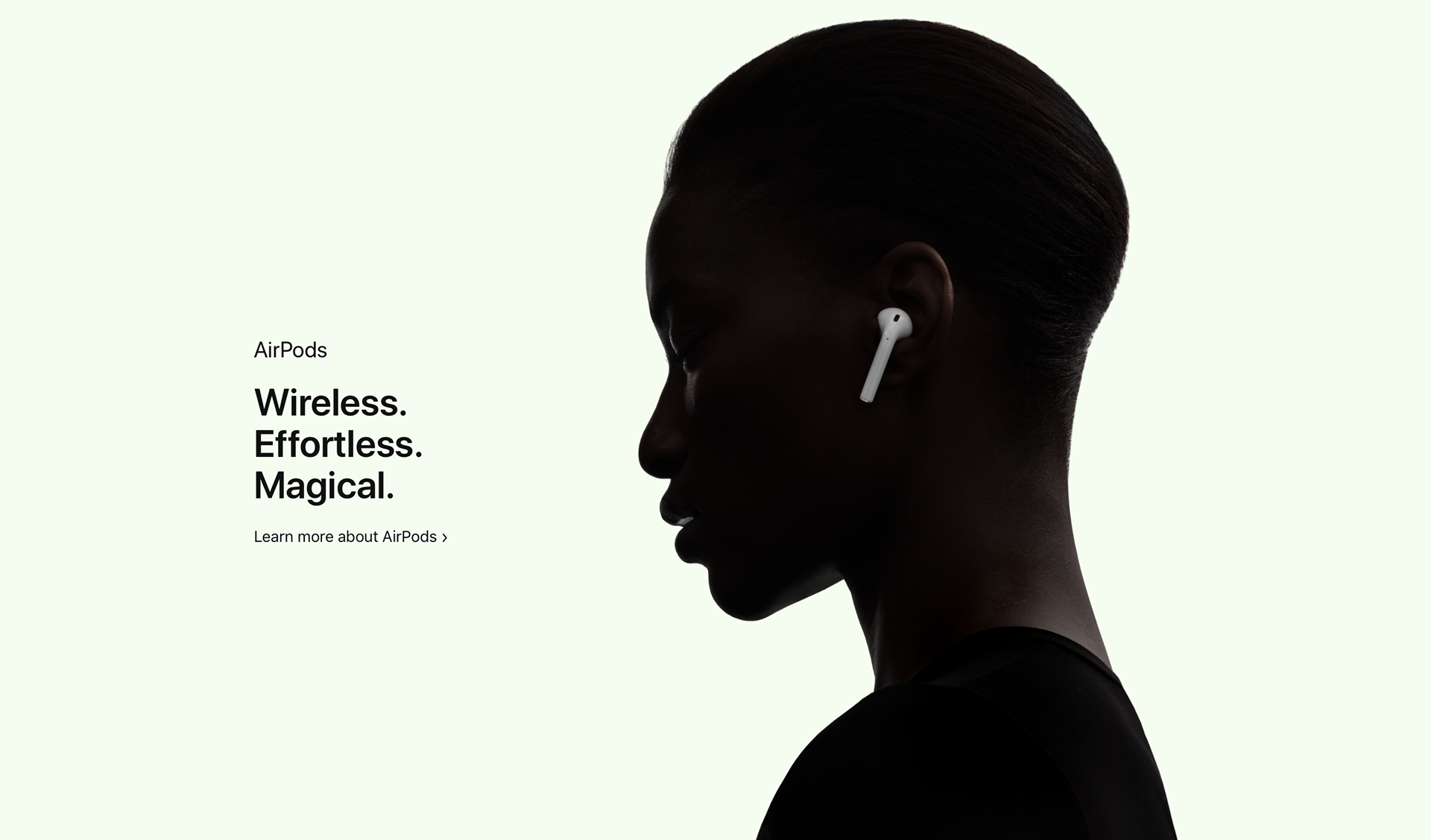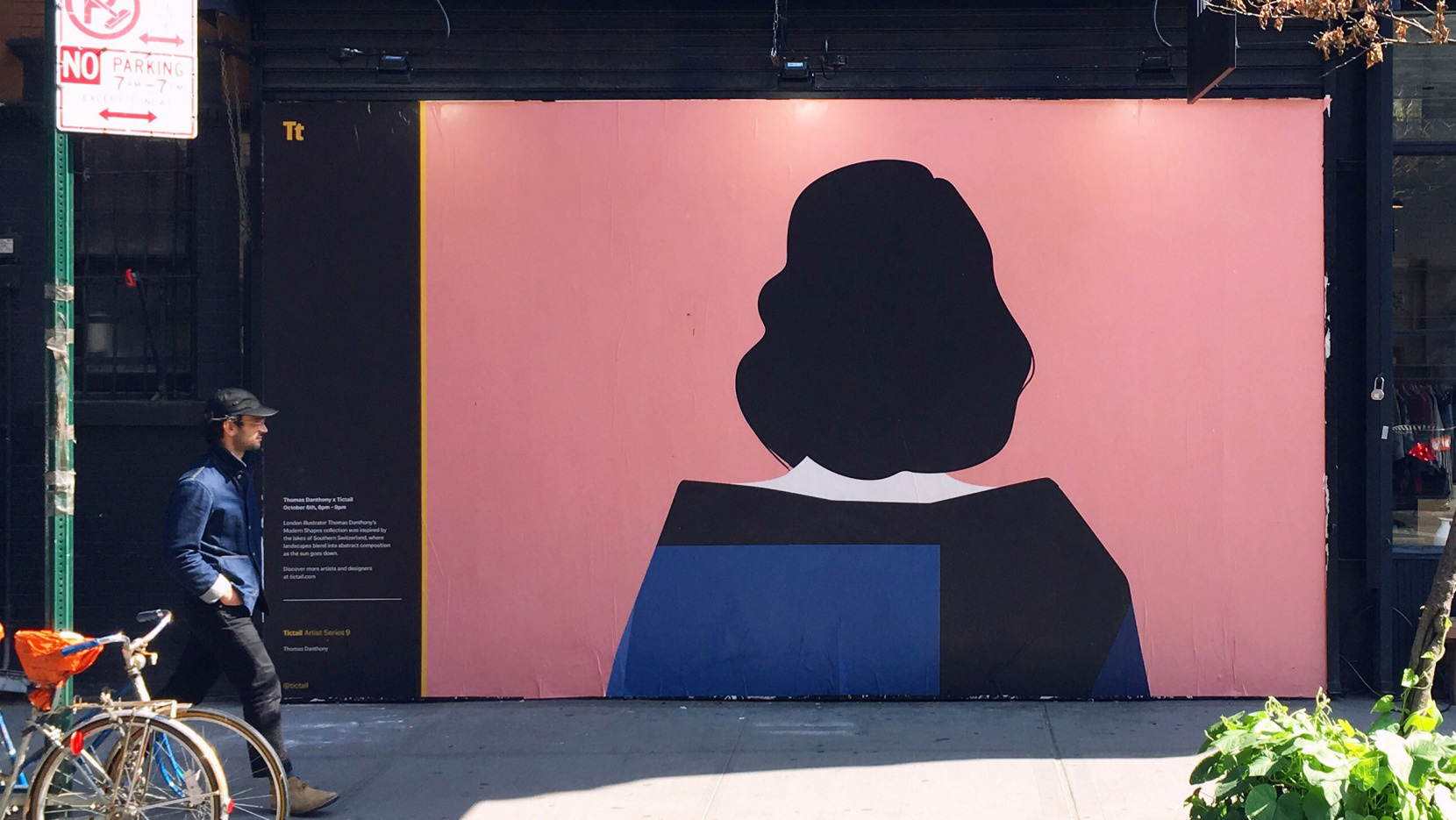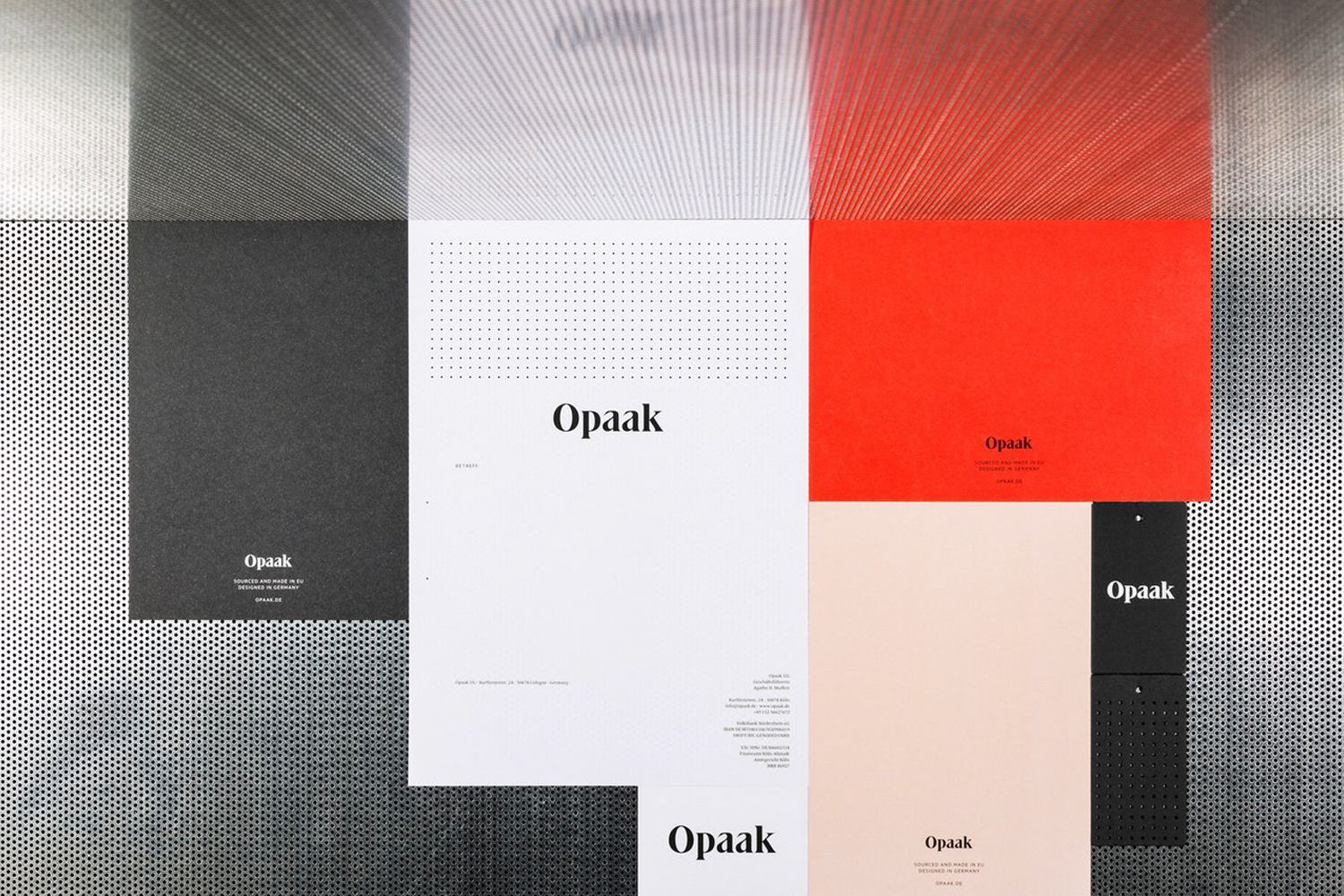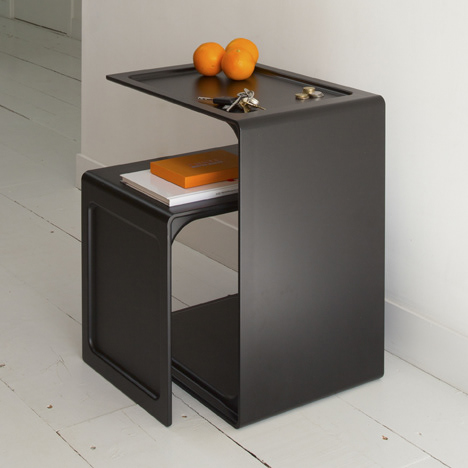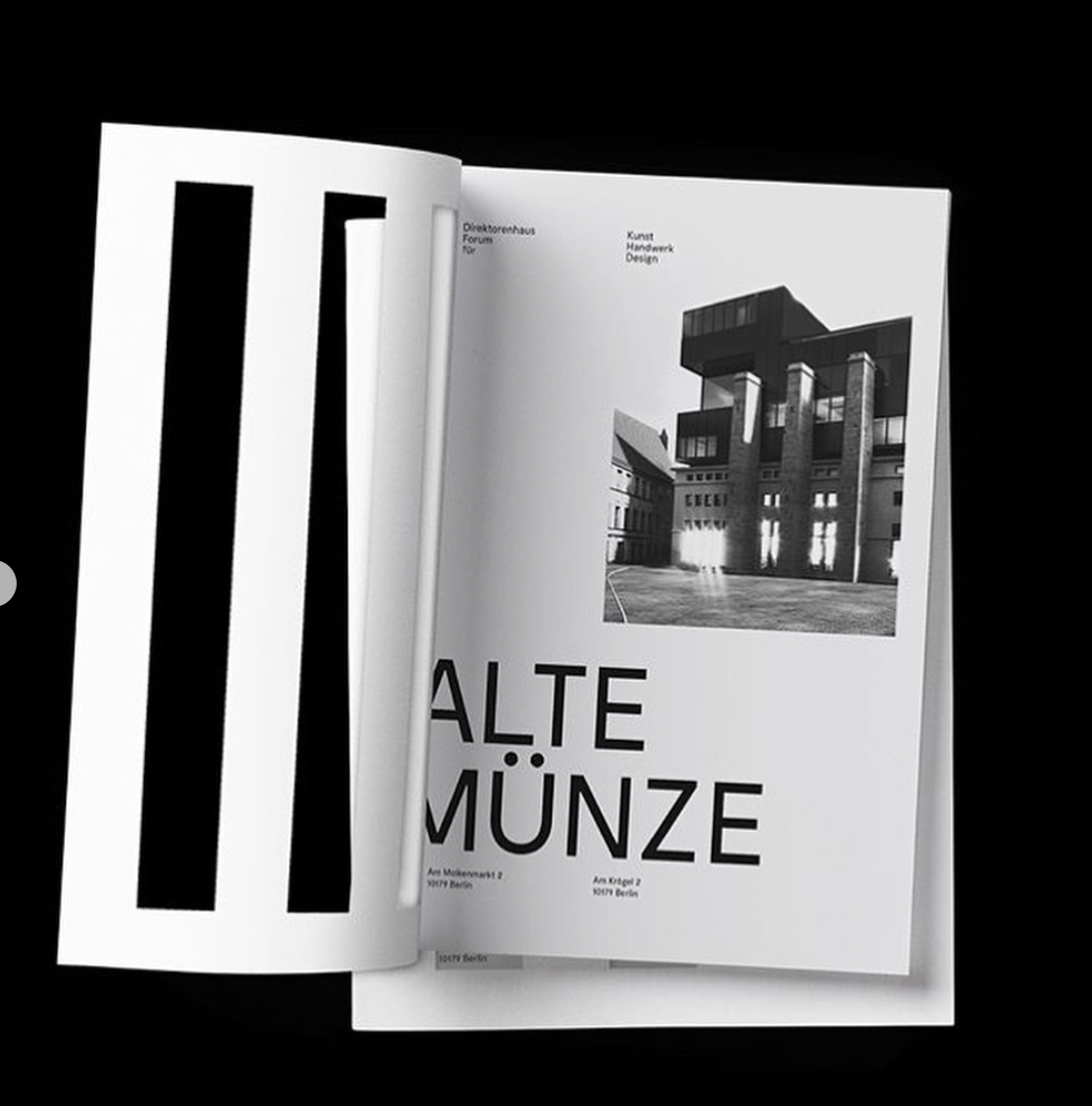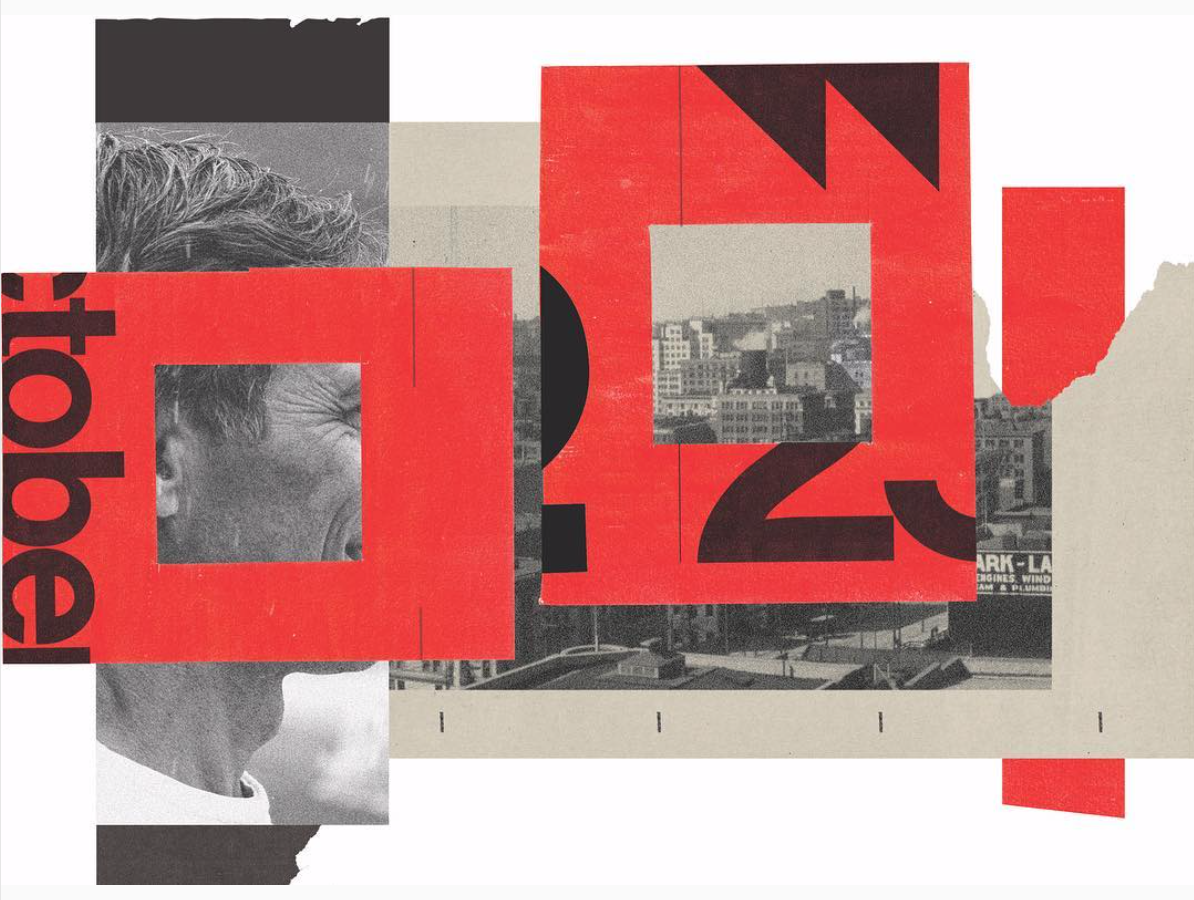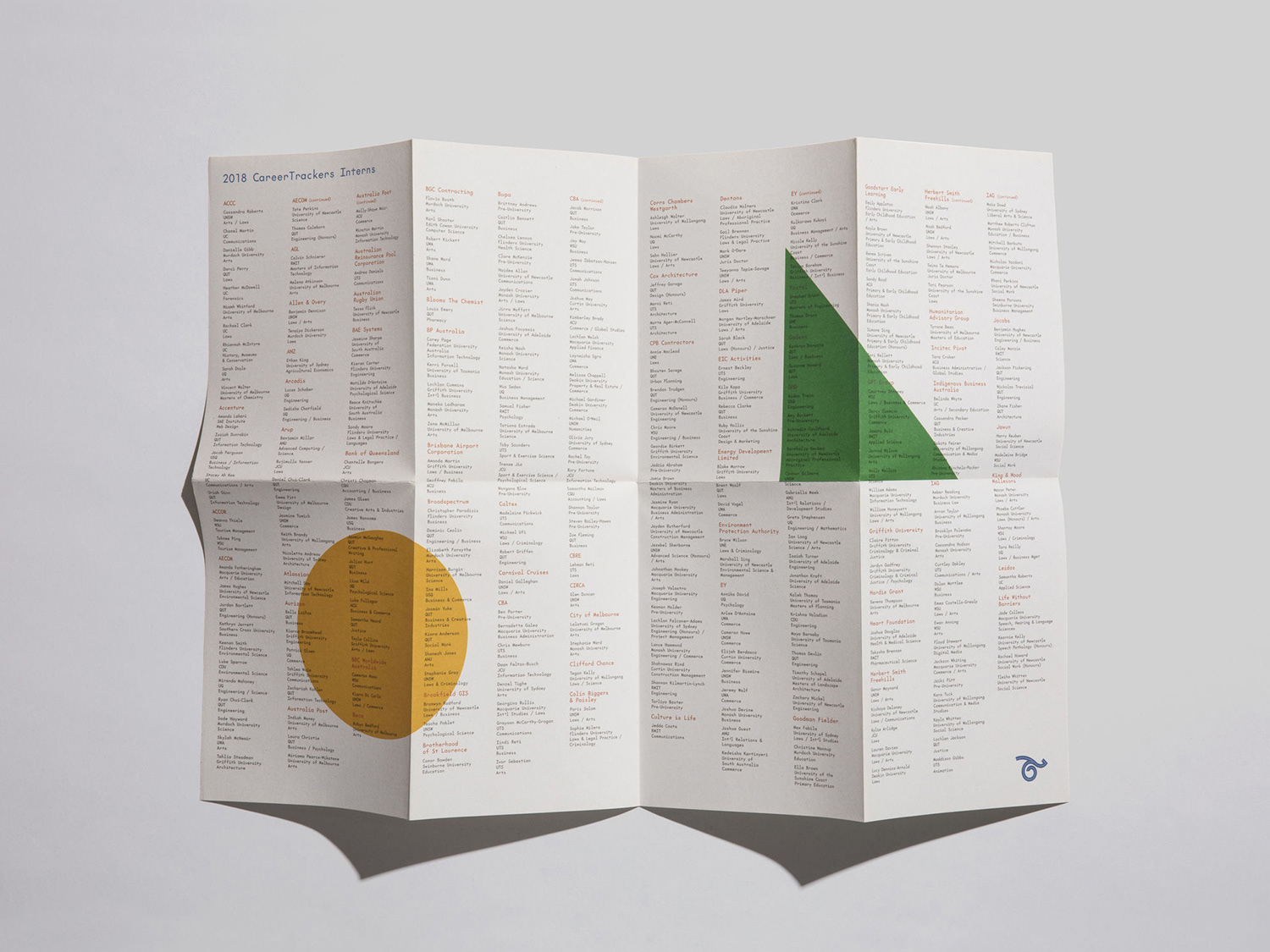 I'm looking to maybe take my mag
in the direction of simplicity, having
less and being reductive..
I went into some research on the
Geigy movement in Switzerland from
1940-70s, inspired by the minimal
graphics and use of type with shape.
I think styles seen in  the examples below are a strong guide for me presenting a magazine on the theme 
of reductiveness.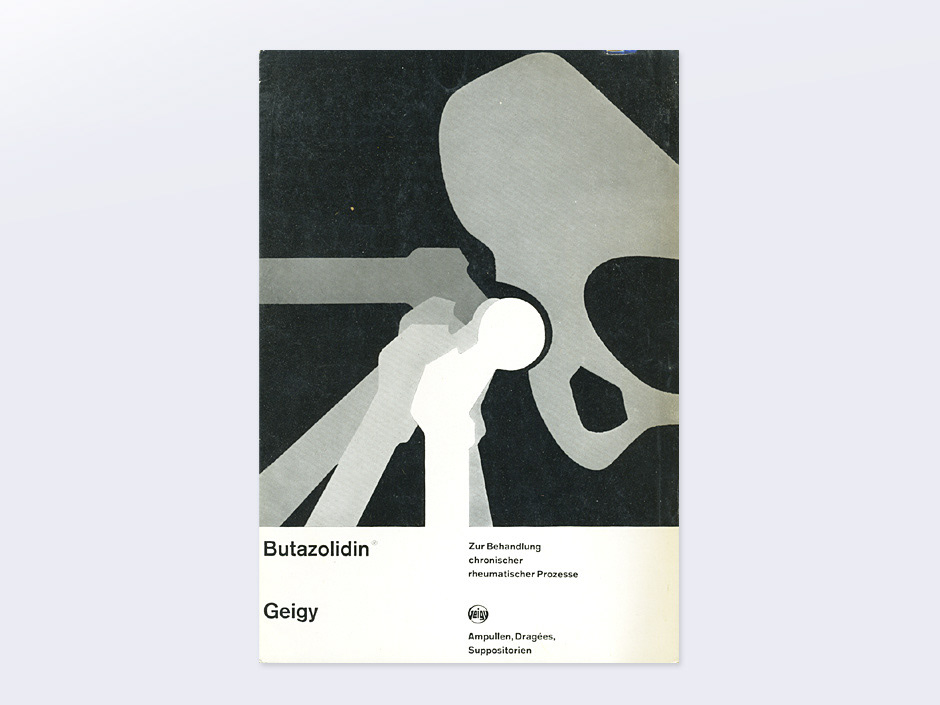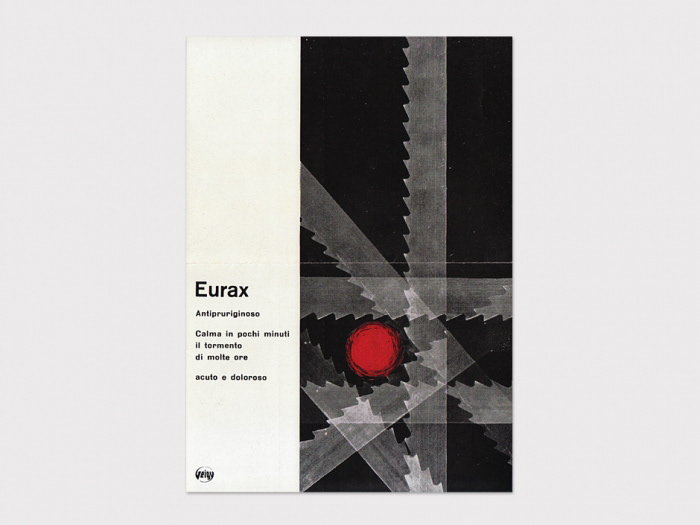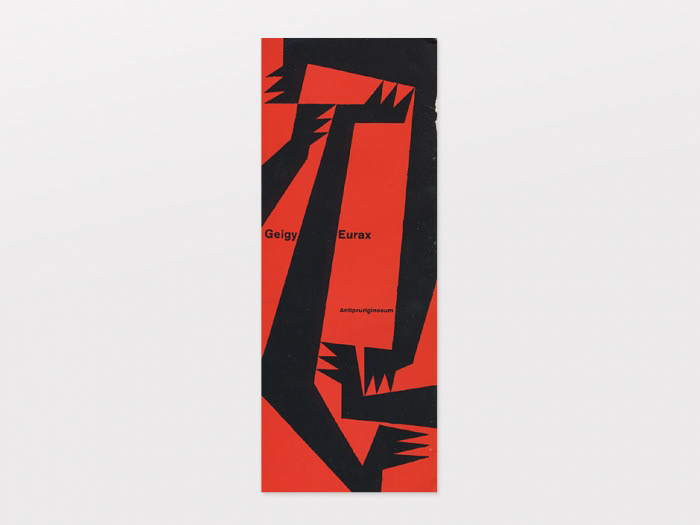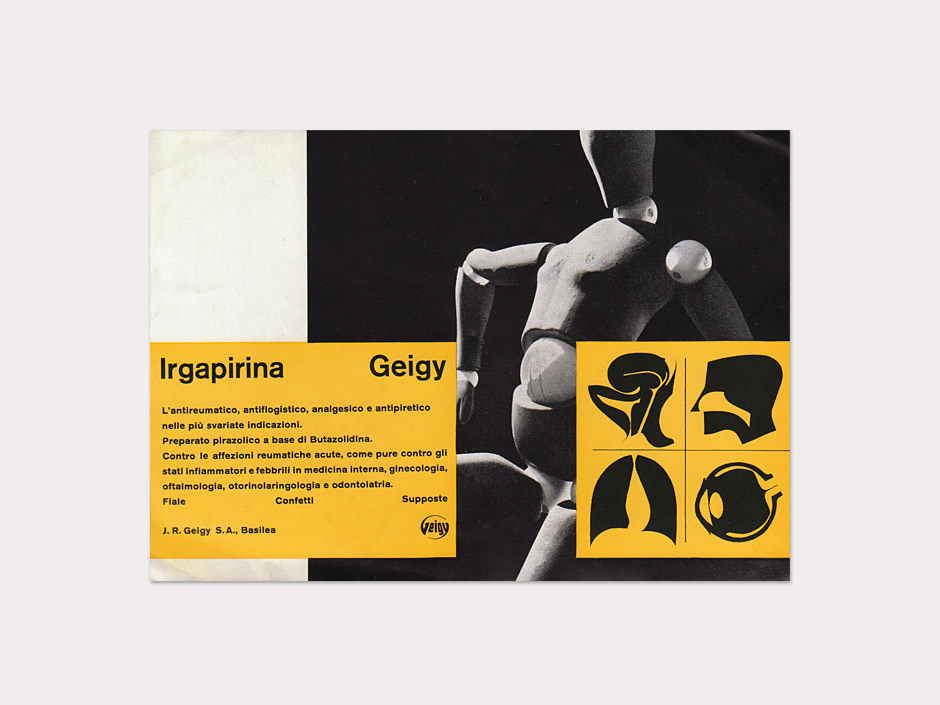 Whilst I'd to utilise white space and
a limited palette of colour in my
editorial, I equally am interested in
the strength in having a stand out
block colour for contrast. 
Below are some ideal uses of colour
with imagery.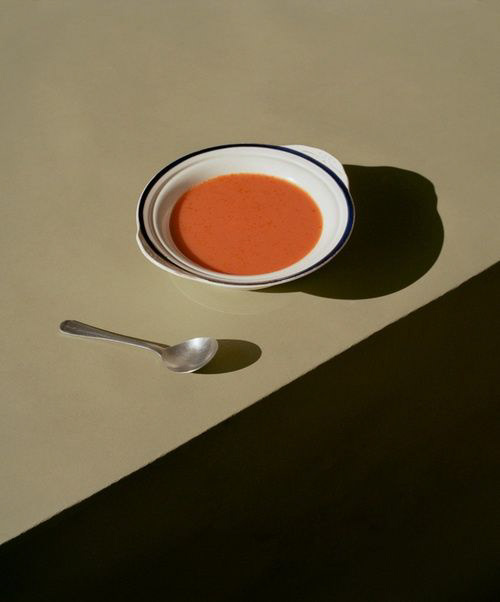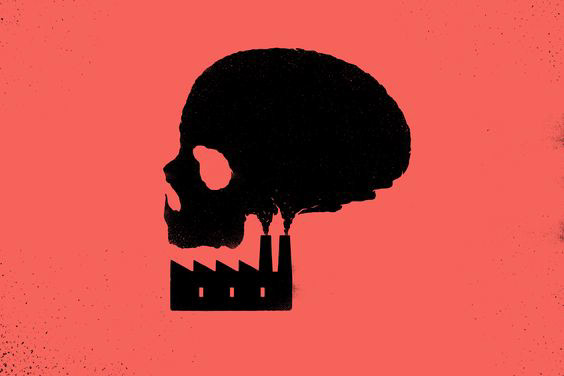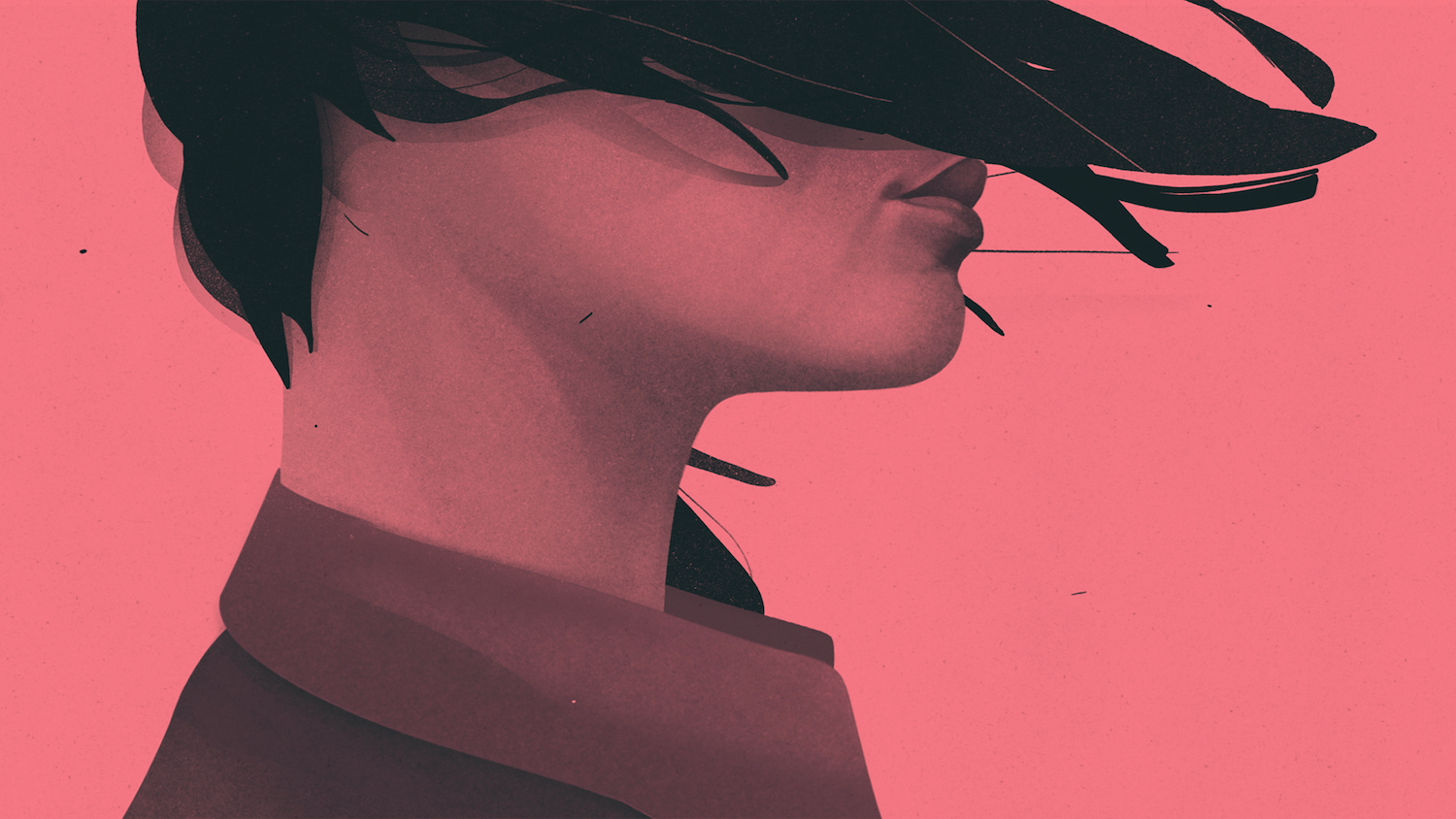 As a pivotal feature of my magazine,
I'd like to include an article on the film
about Dieter Rams, below I have shown
some development of my illustration
for this, influenced by references
above. 
Also are some experiments with type
and my masthead - I am still torn with
what to christen the magazine.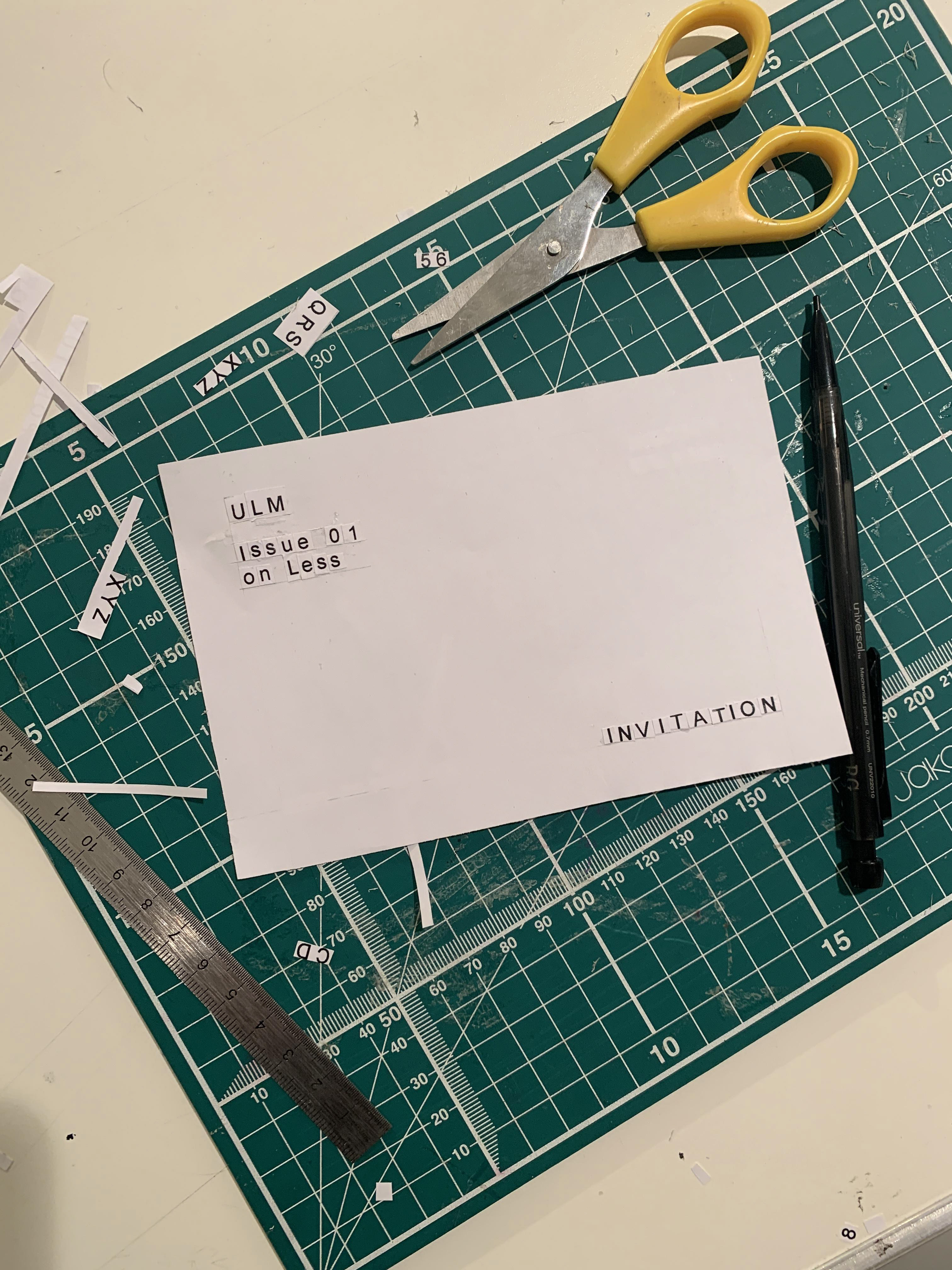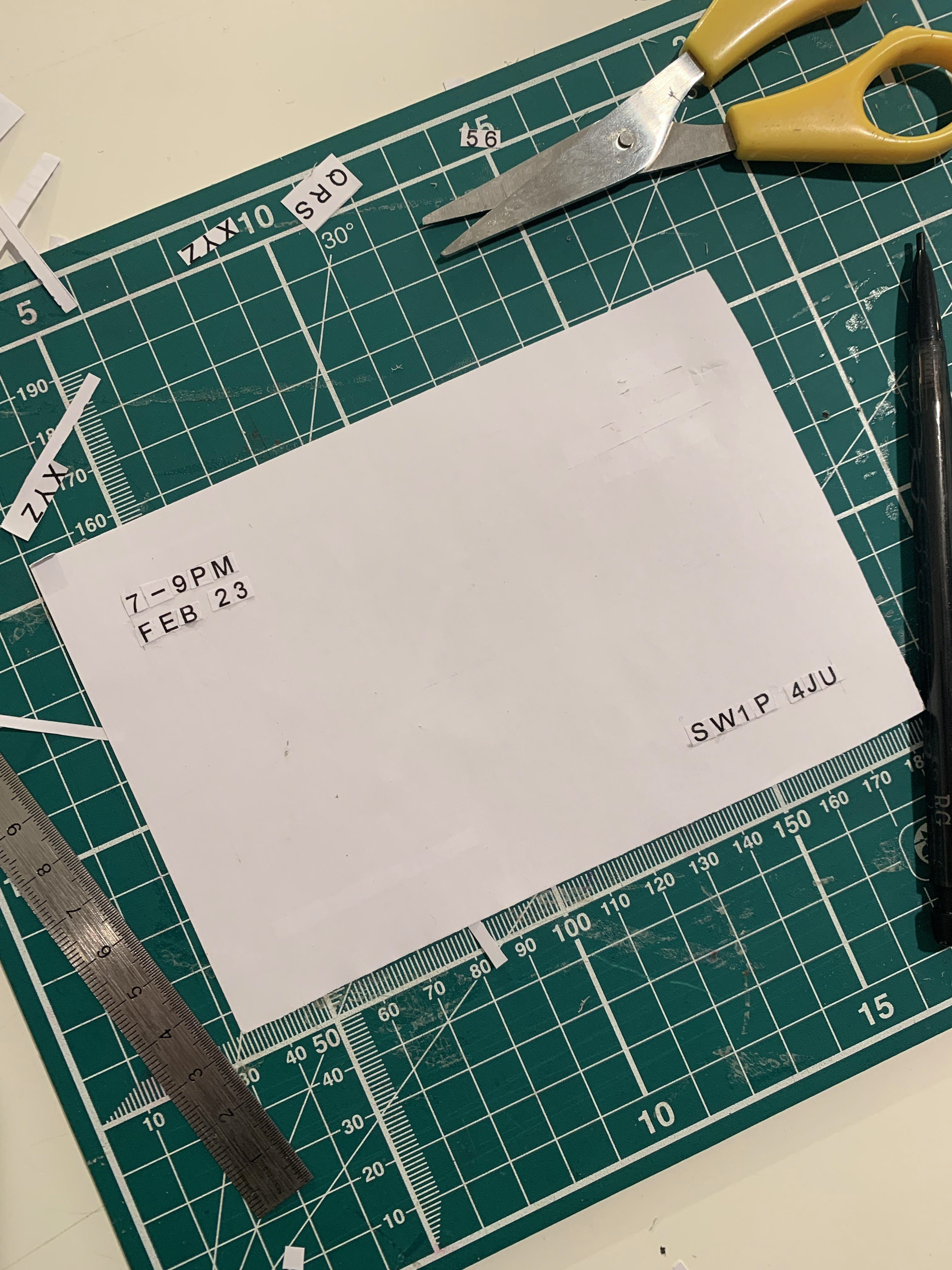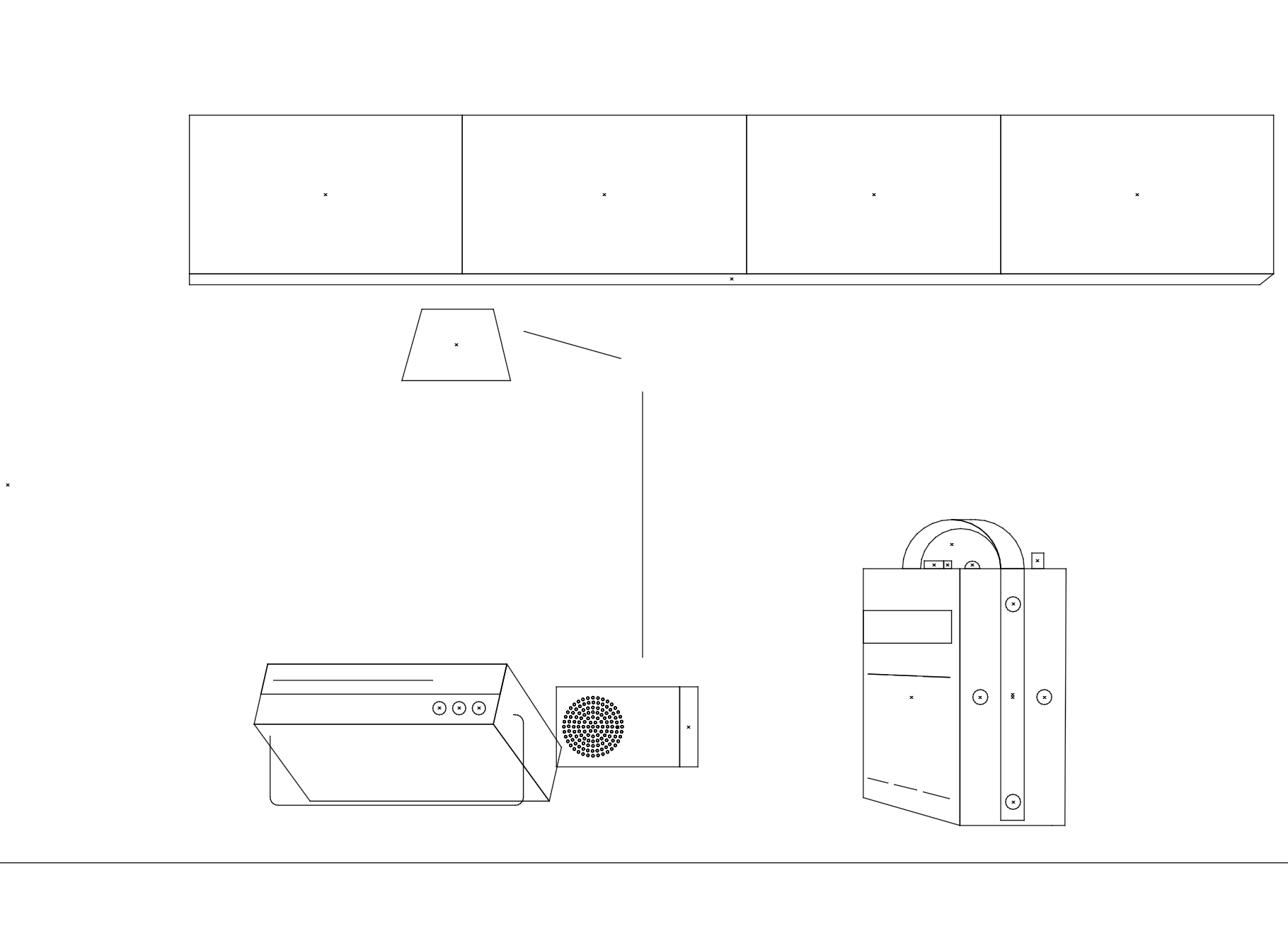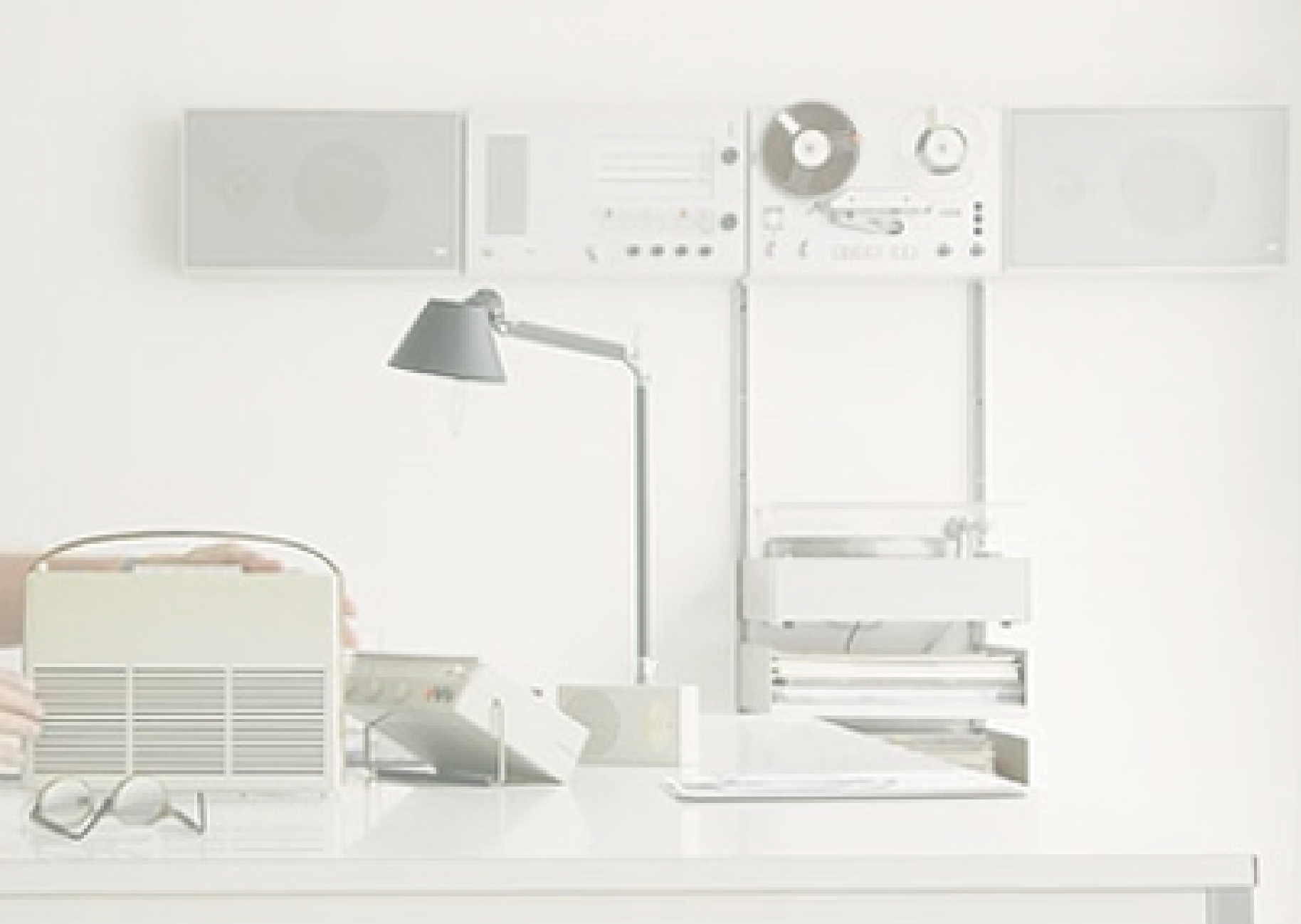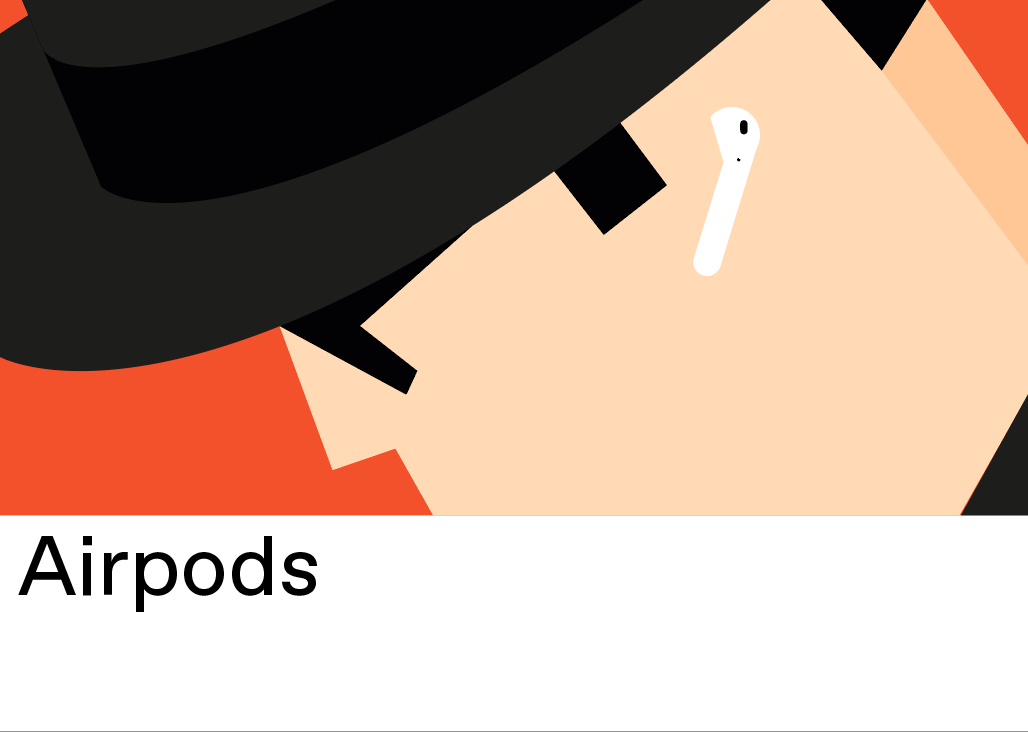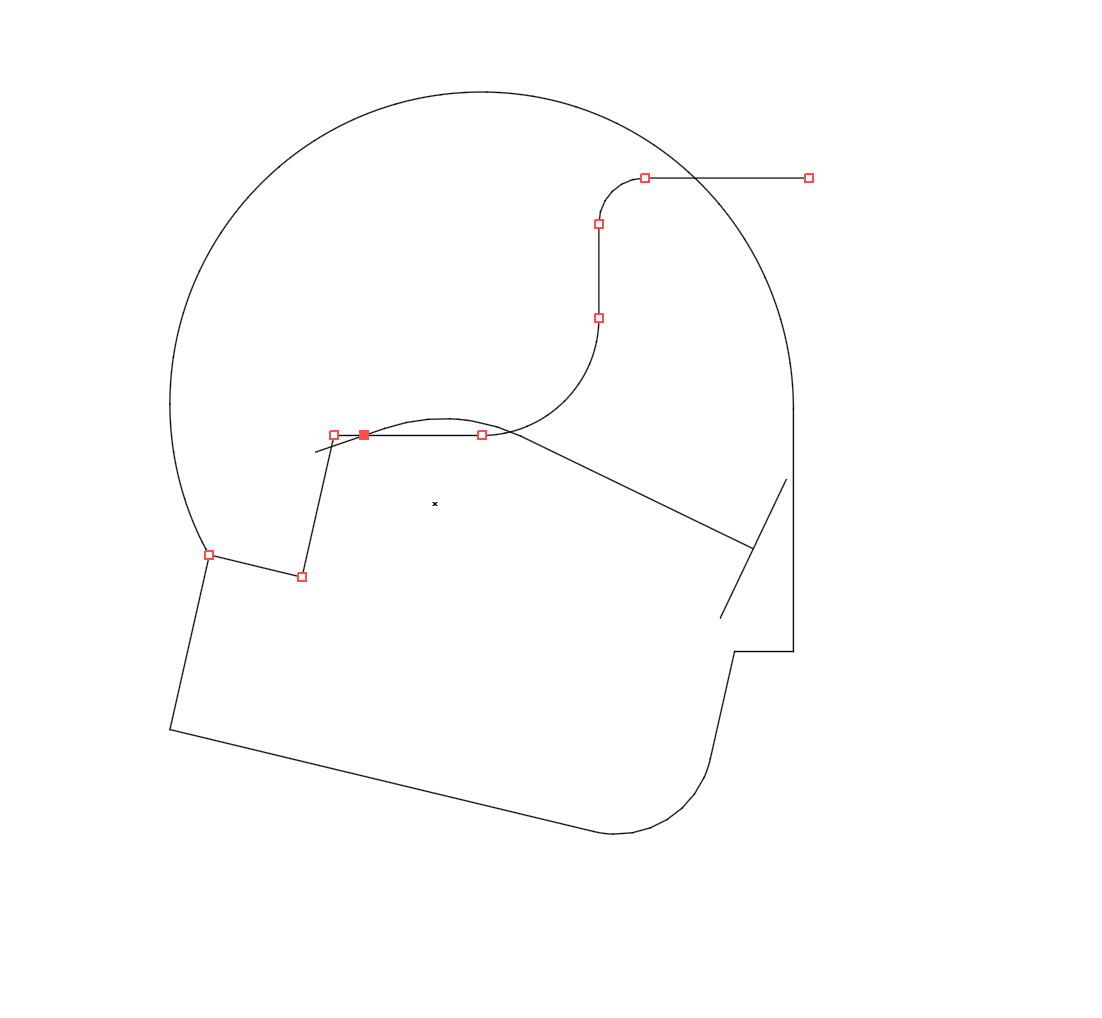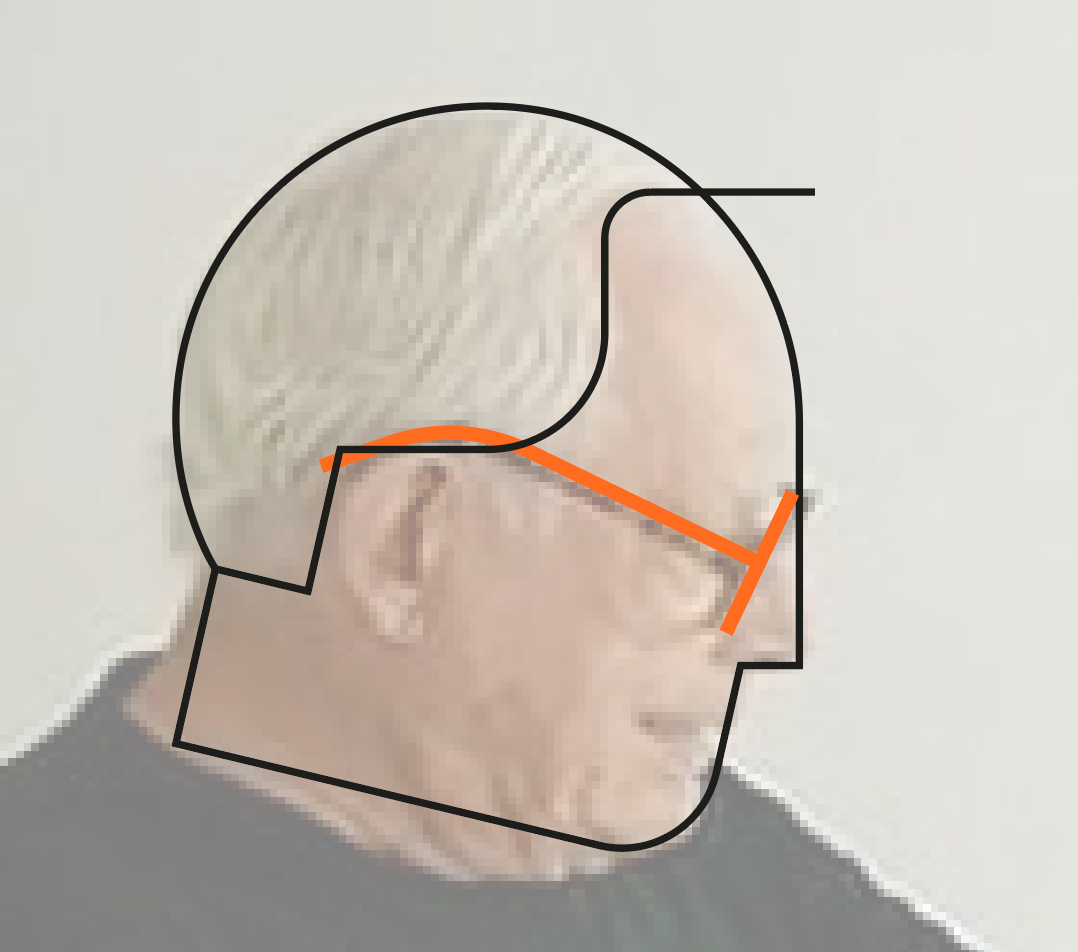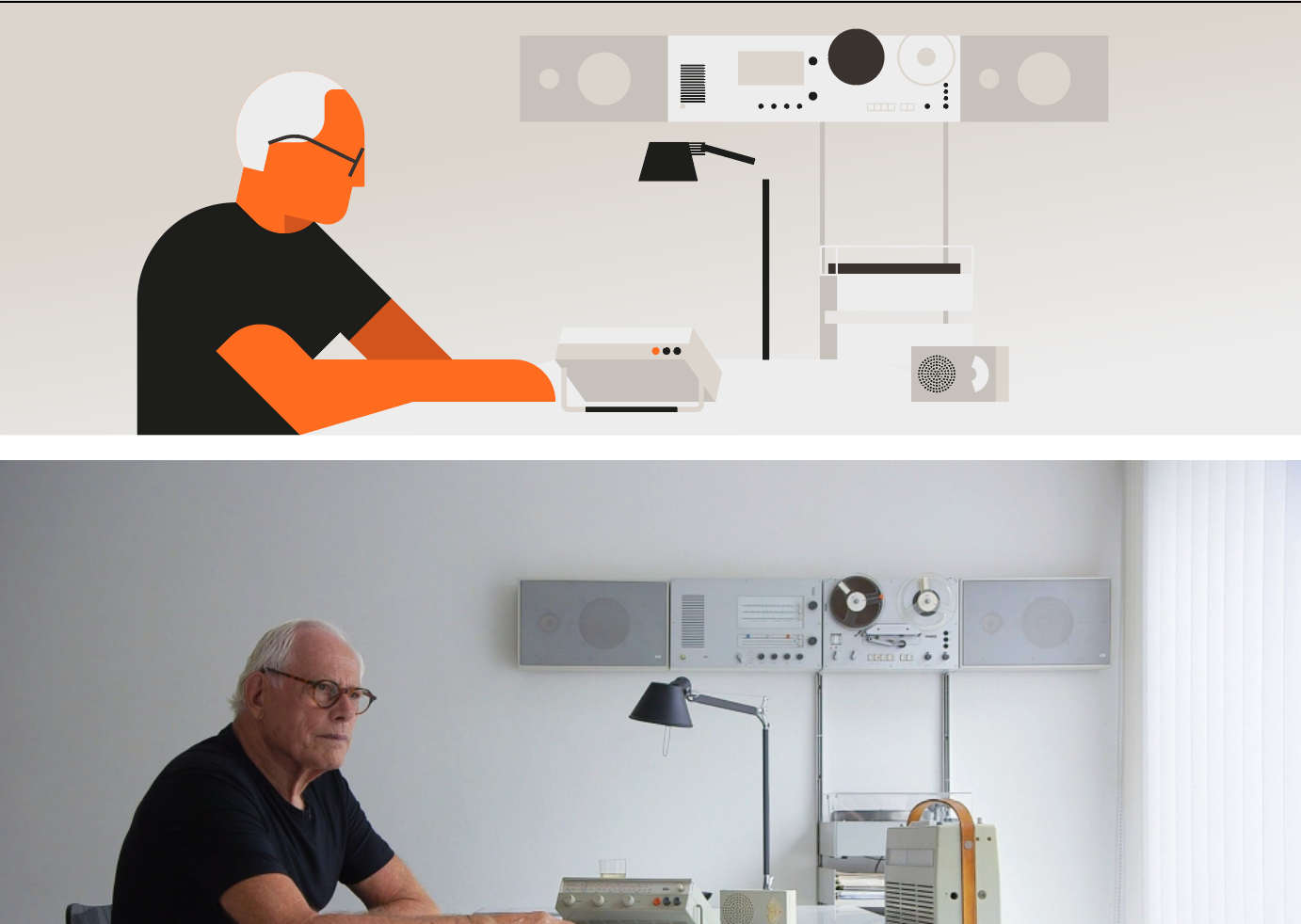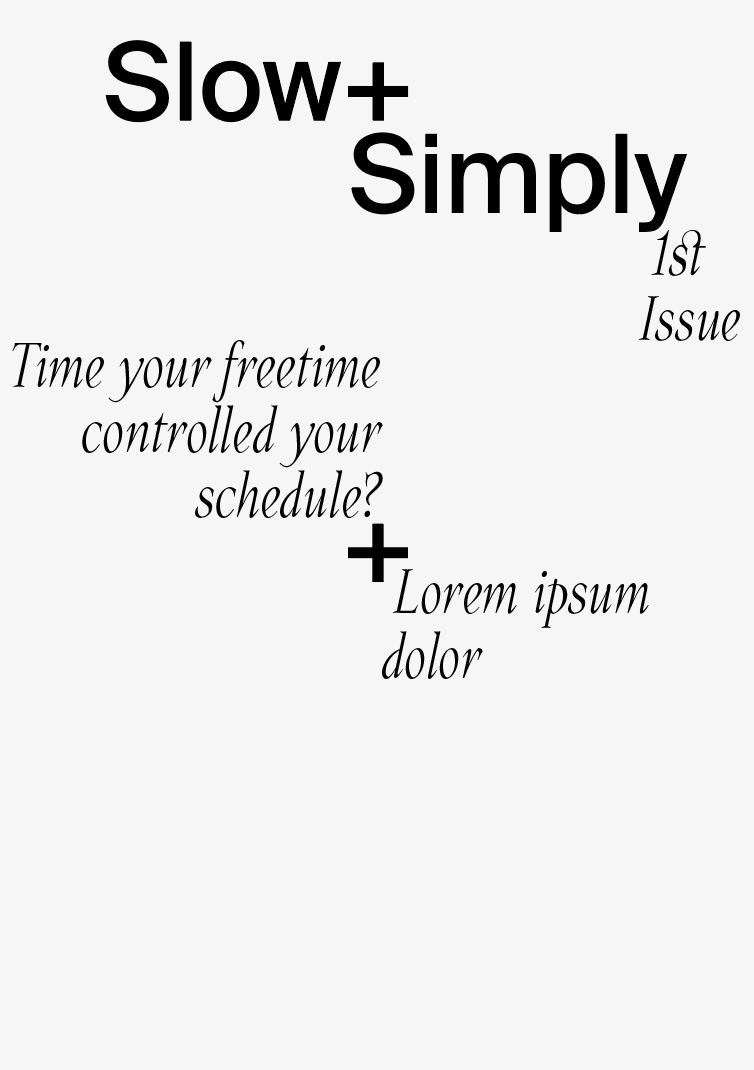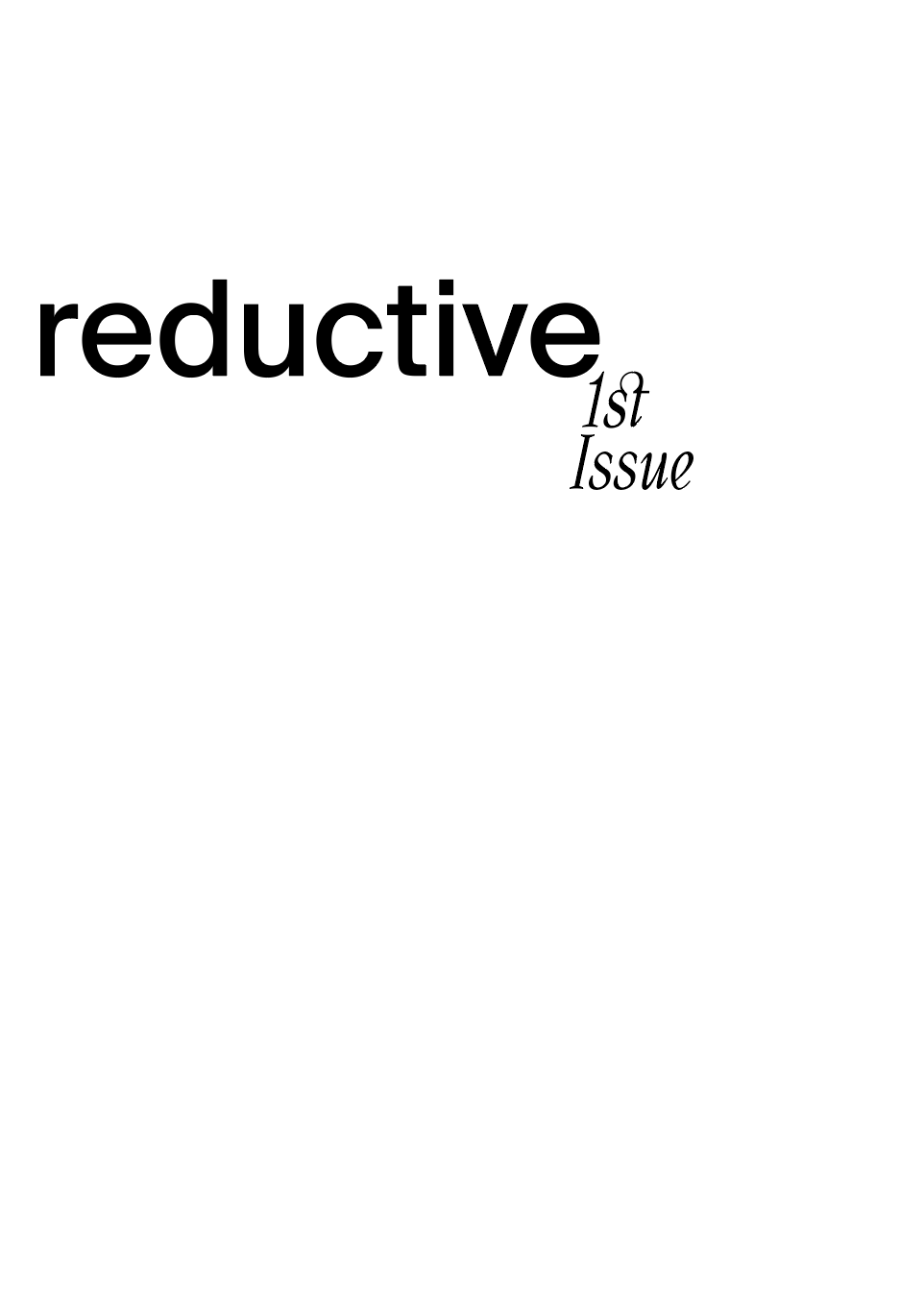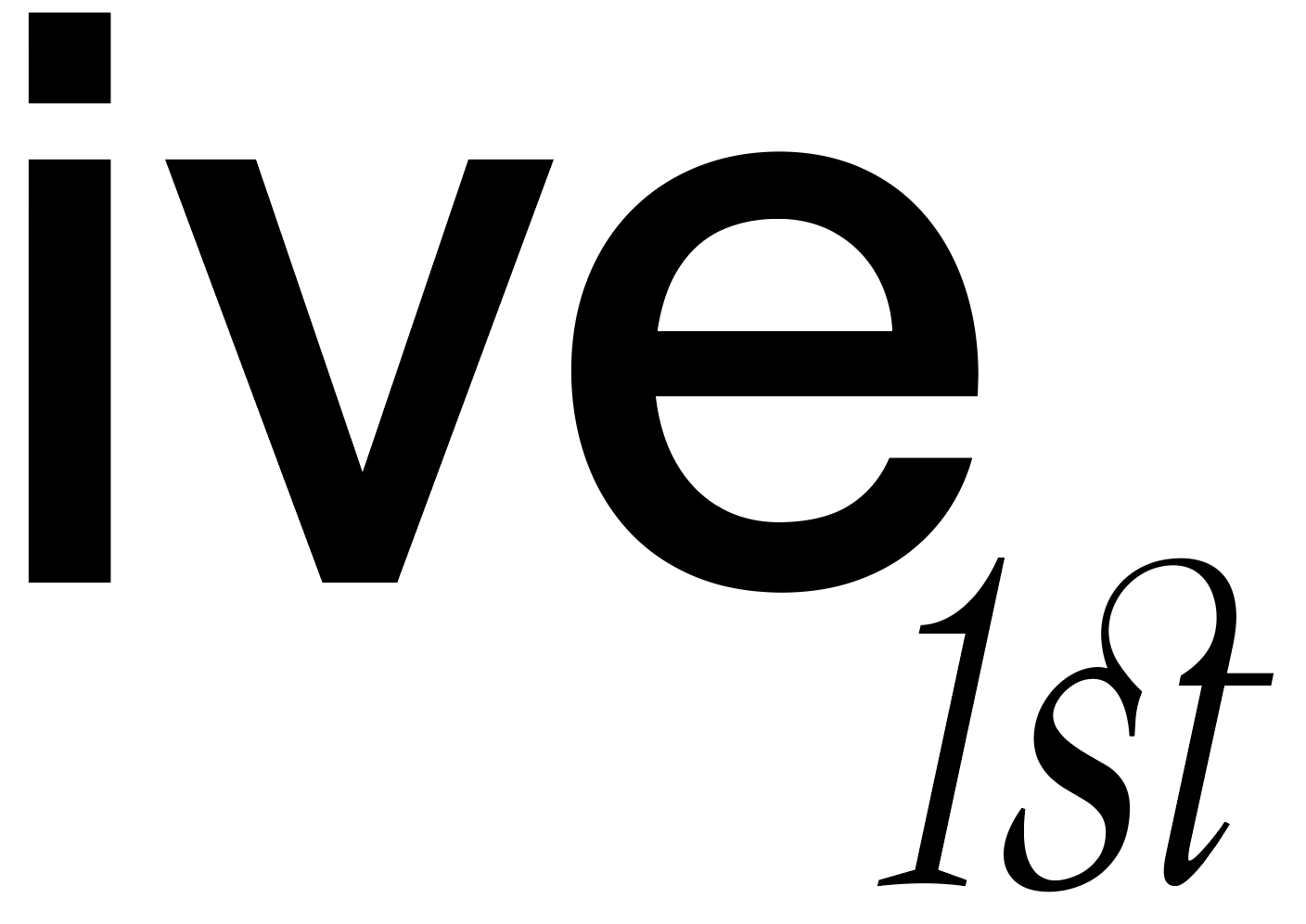 Illustrations and Experiment Designs
To achieve consistency and structure
with my illustrations I used gridding
through angles as frameworks, this
assisted the geometric, structured
feel I want to portray in my mag.
Also below are some various layouts
I have tried on particular pages containing type and image.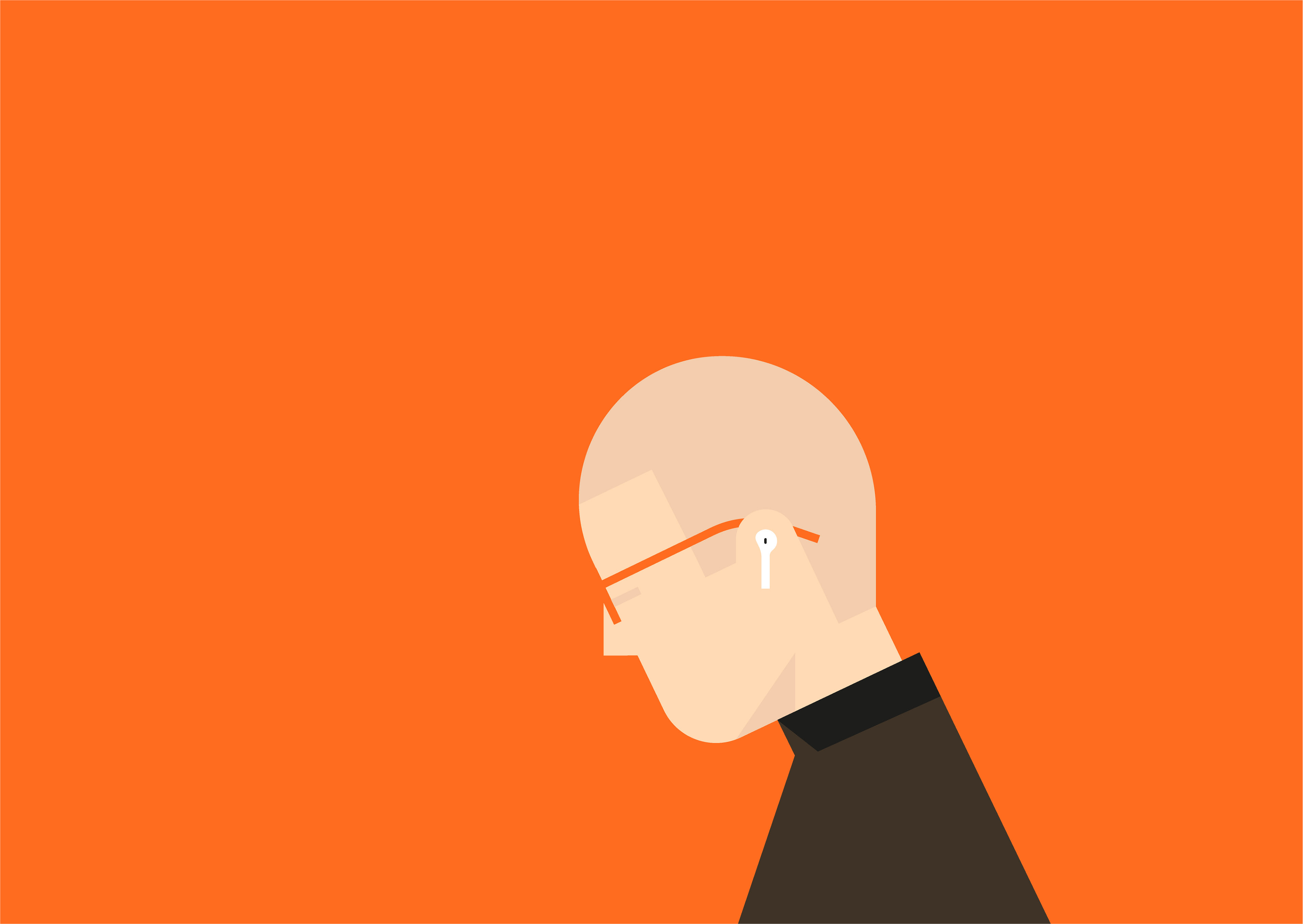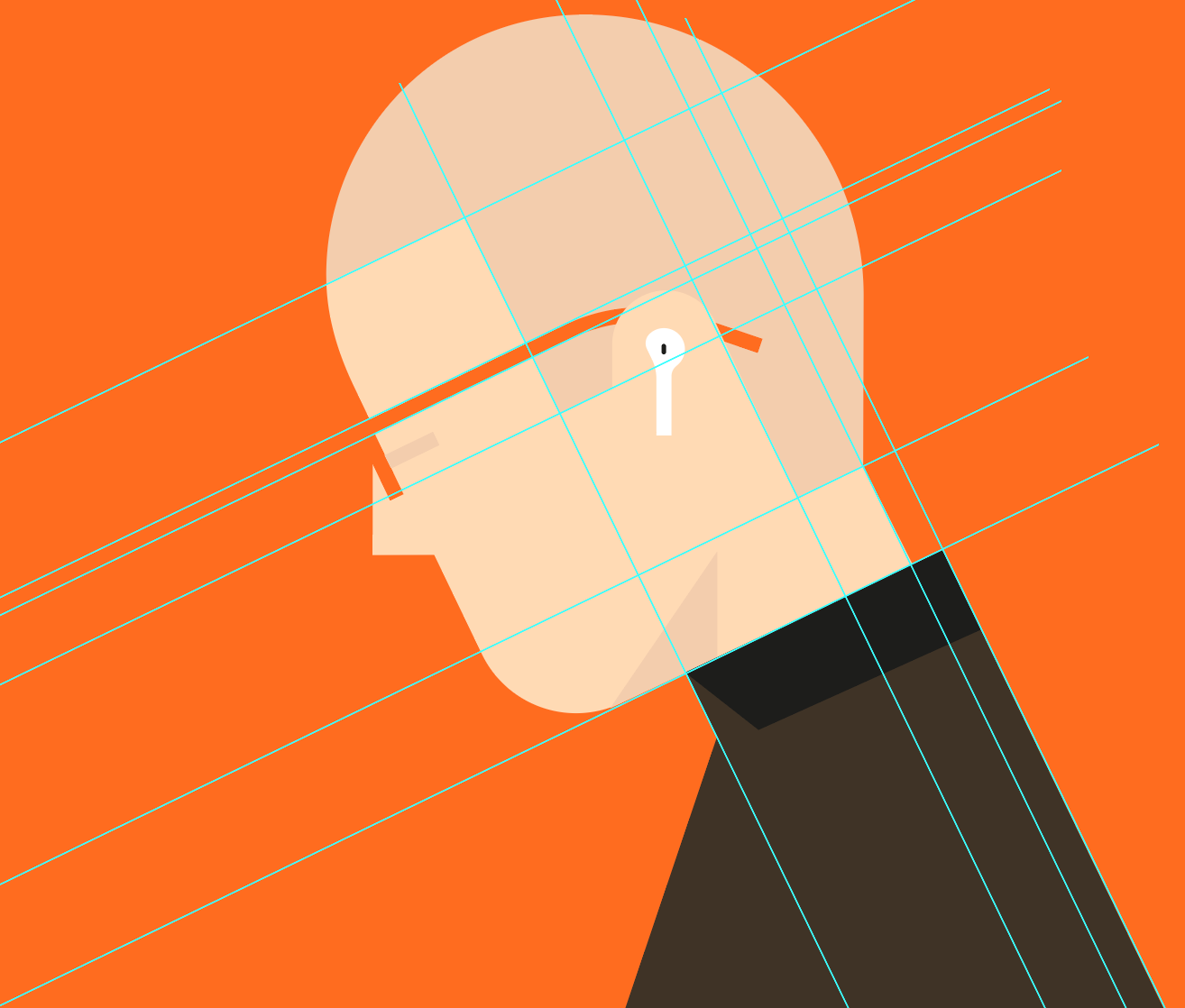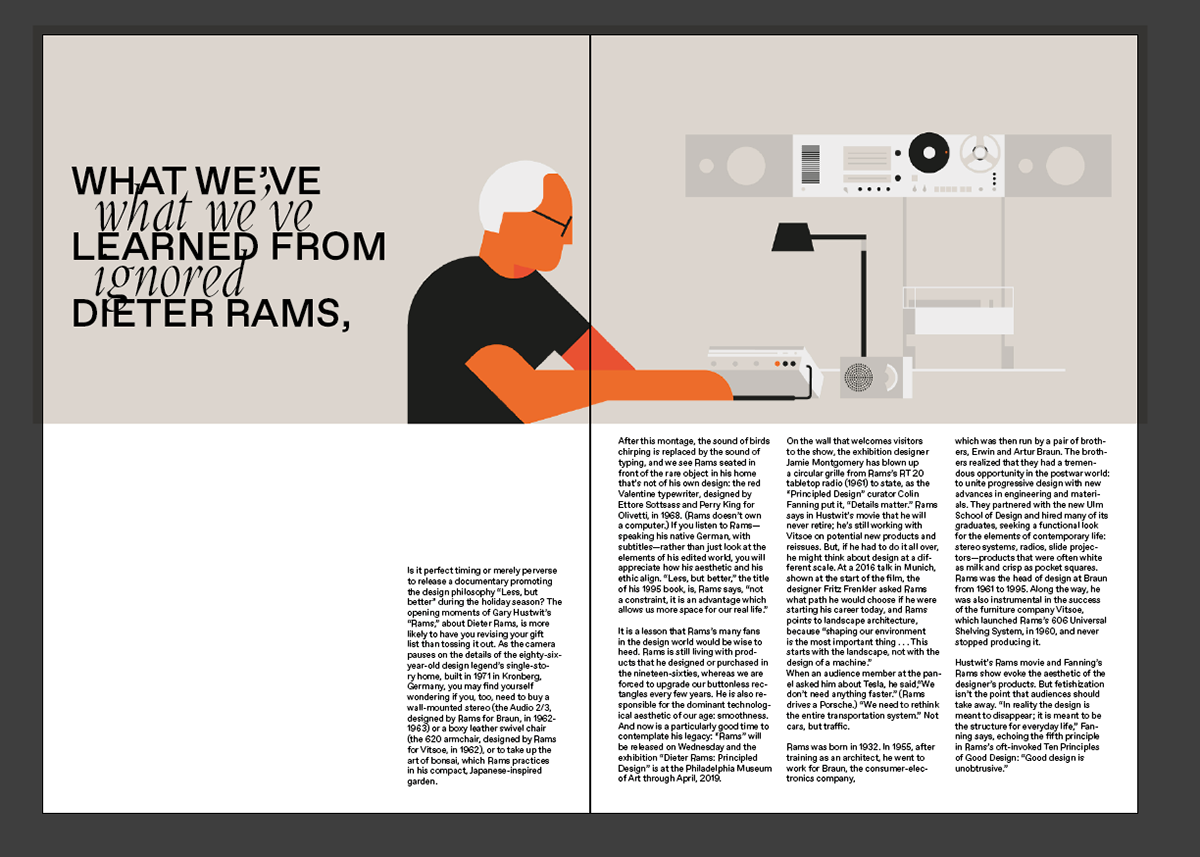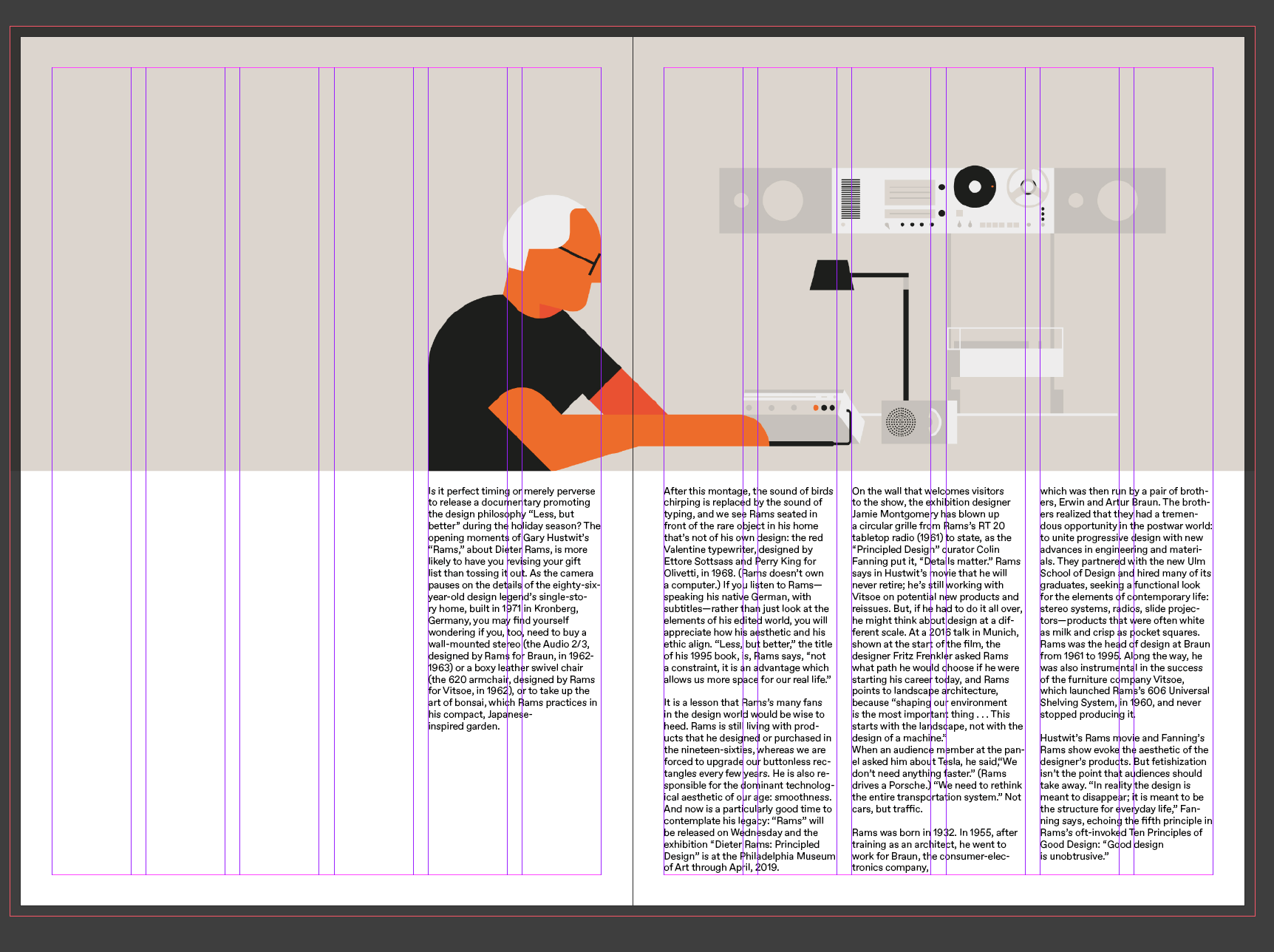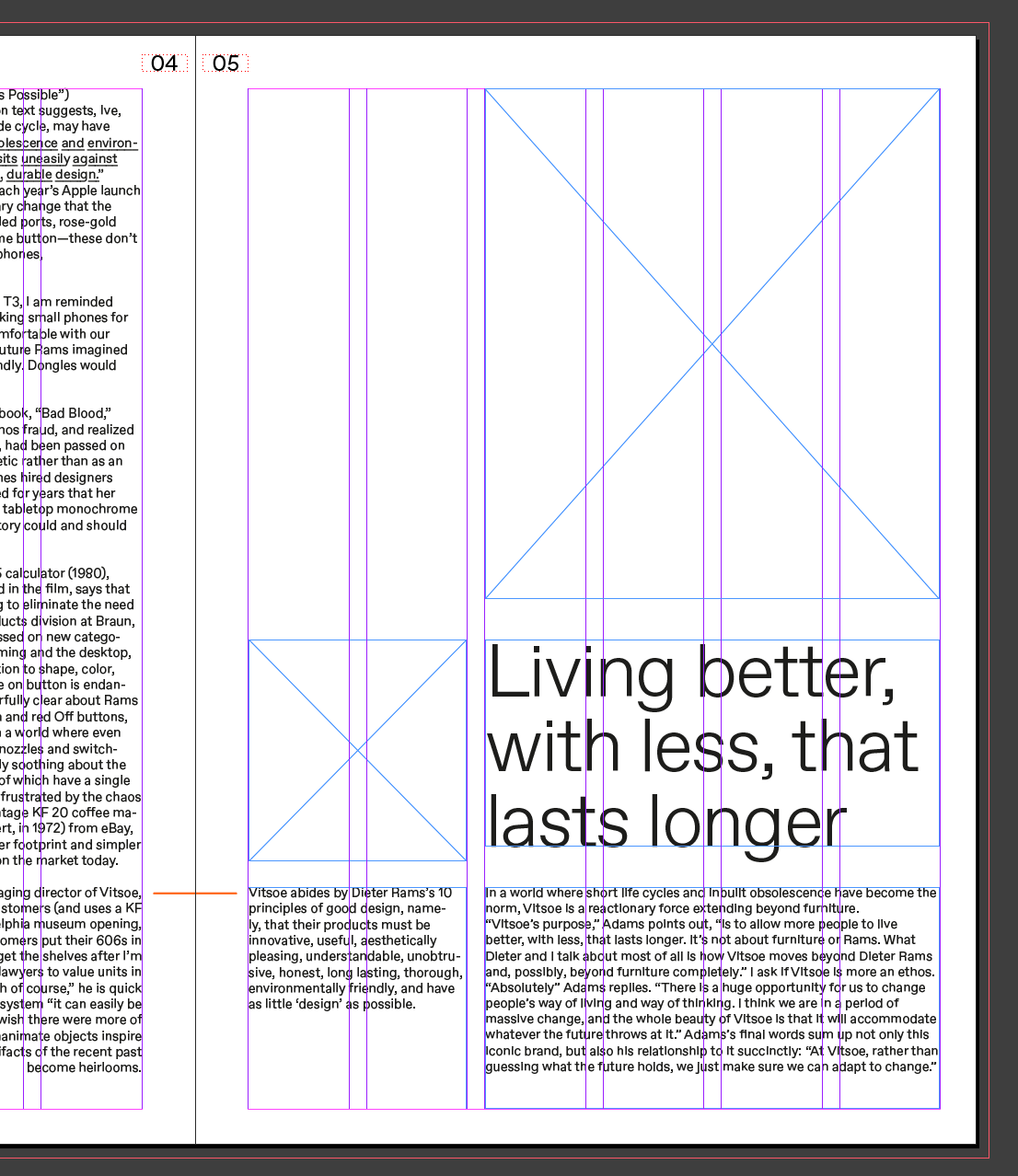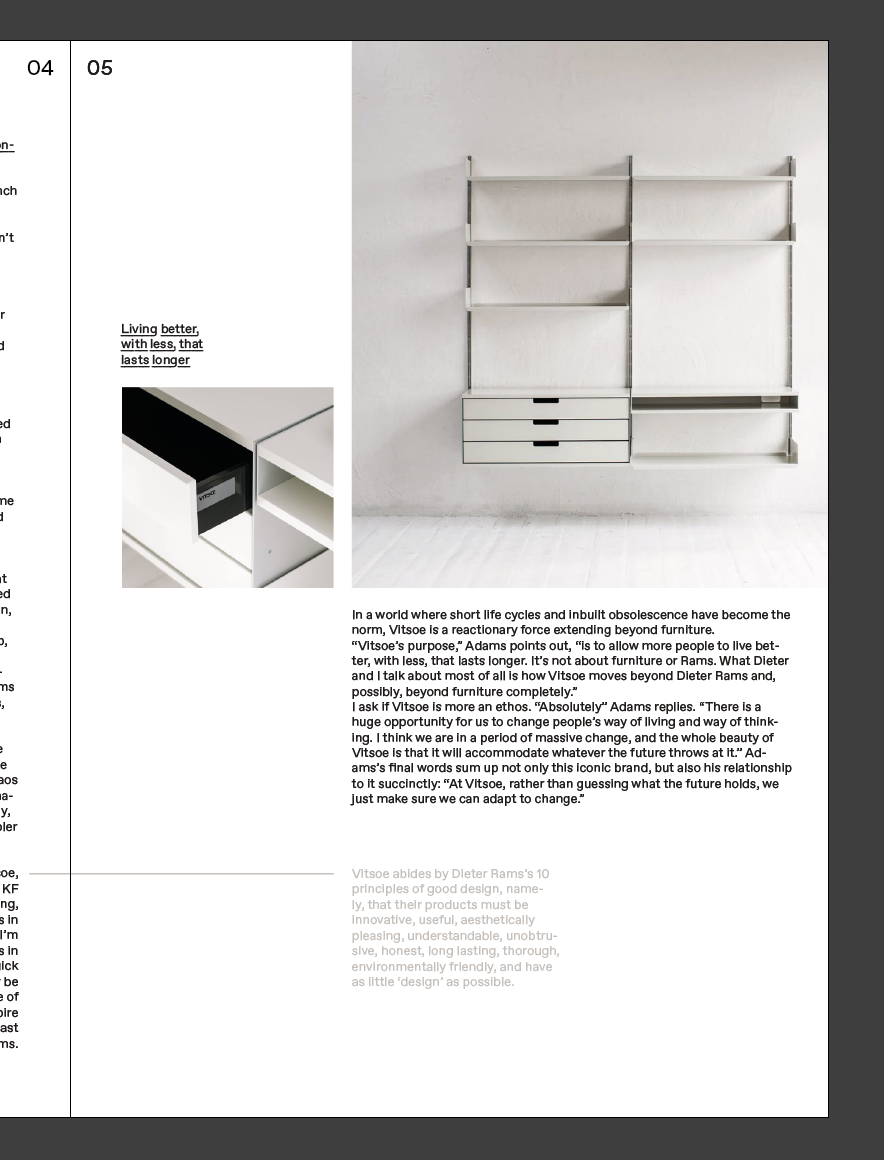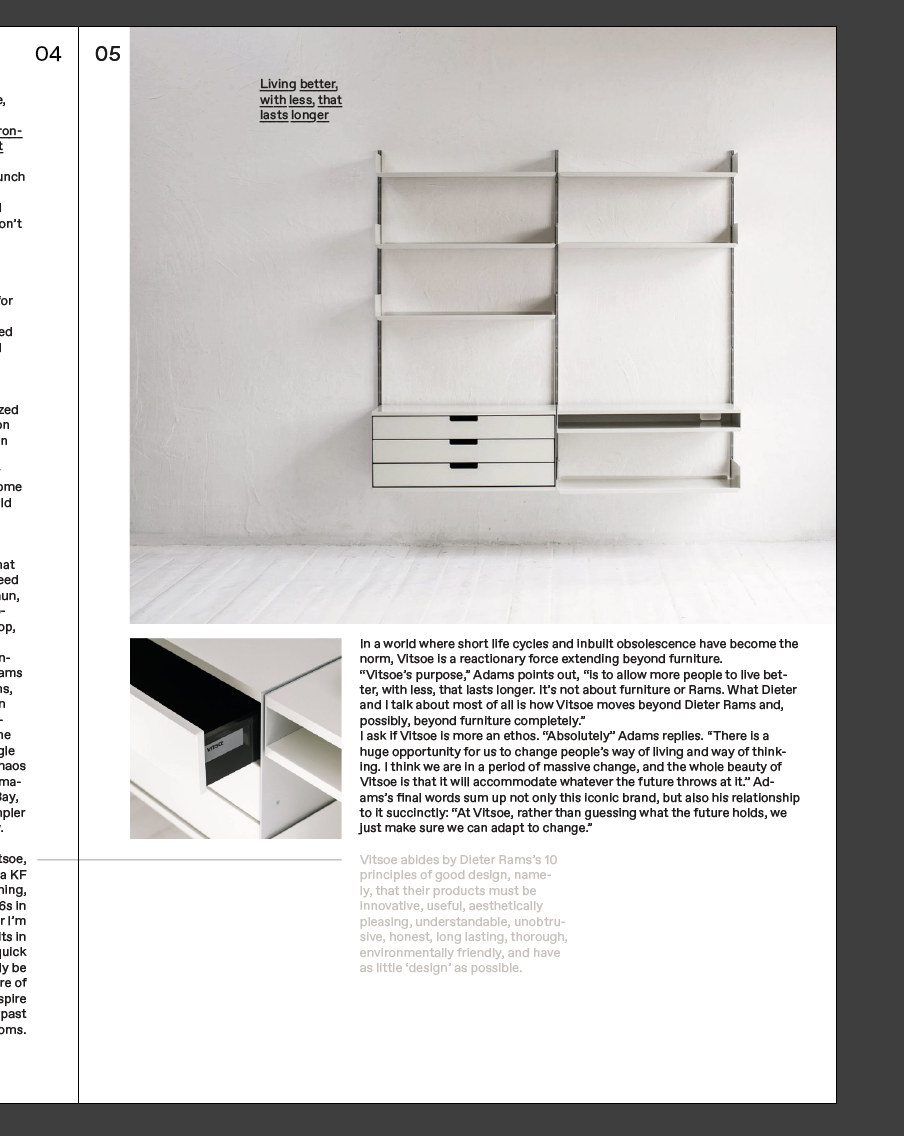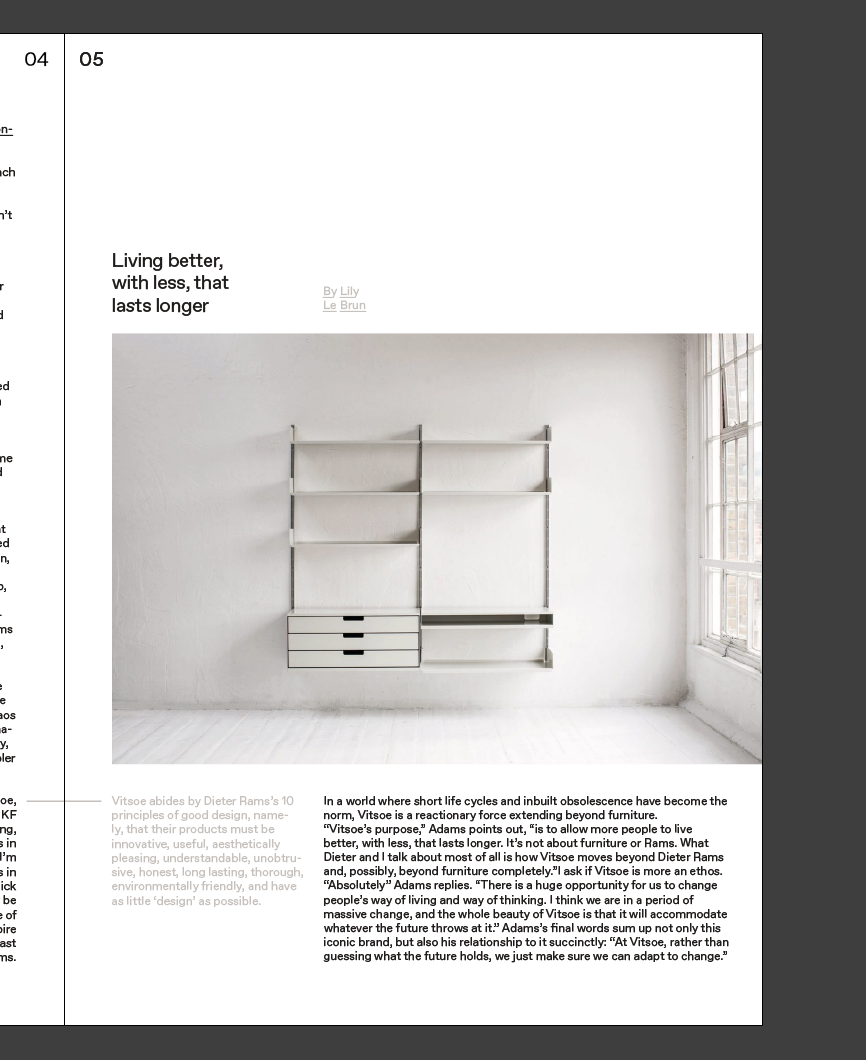 The Magazine end result was a clear,
consistent representation of the
concept and theme of living with
less that I was looking to achieve
with the project. Whilst I'm satisfied
with the illustrations I did for the mag,
I would've liked to do some more as
the pages with illustration, I feel are
some of the strongest. 
I am most proud of the pages where
the content has shaped the design,
in these cases, the article called Structural Typography was likely a 
large influence.
The cover, unopened, I really like,
I feel the name of the magazine is
smart, though what frustrates me
is there is not content behind the 
tip-in at the front - this could 
however fit nicer with the whole
idea of the magazine.